About Us
We're an independent record label, vinyl pressing plant, distribution and online shop based in Verona, Italy. As music lovers/DJs/record collectors first and foremost, we're well aware of the perils of releasing music — especially when it's on wax. We're here to make putting out music a more intimate and stress-free affair, sharing 15+ years of record-loving experience with you and your independent label.
Think of us as your friendly local bakery where you love to buy the freshest bread, made with caring hands by people you trust. OK, wax doesn't smell as good as bread but you get the idea.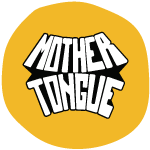 Copyright ©2019 Mother Tongue Records. All rights reserved.