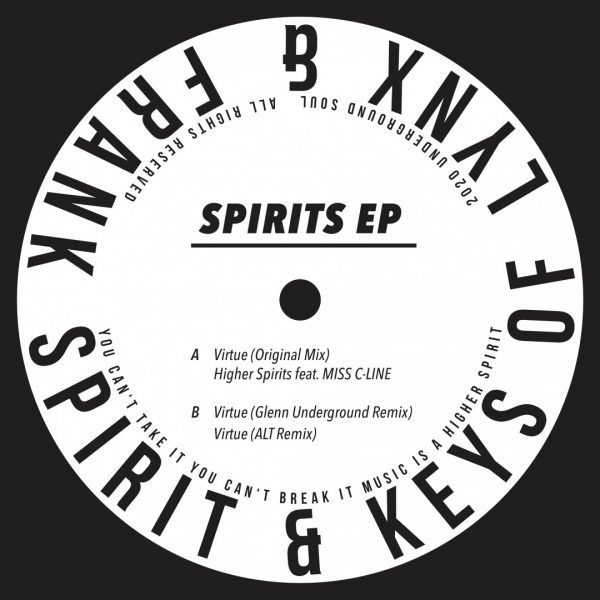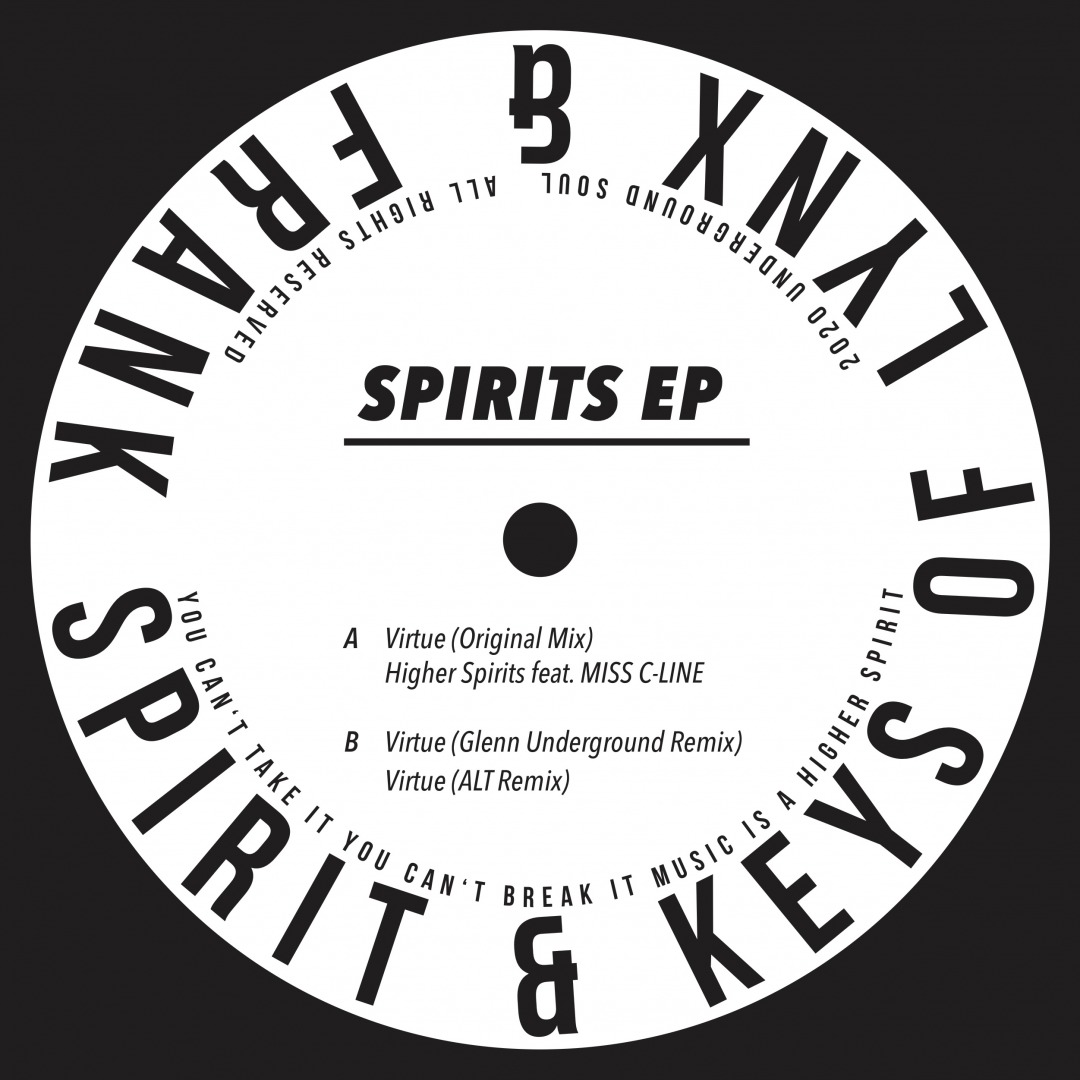 Frank Spirit & Keys of Lynx (ft. Glenn Underground rmx)
Spirits
Underground Soul
€12,00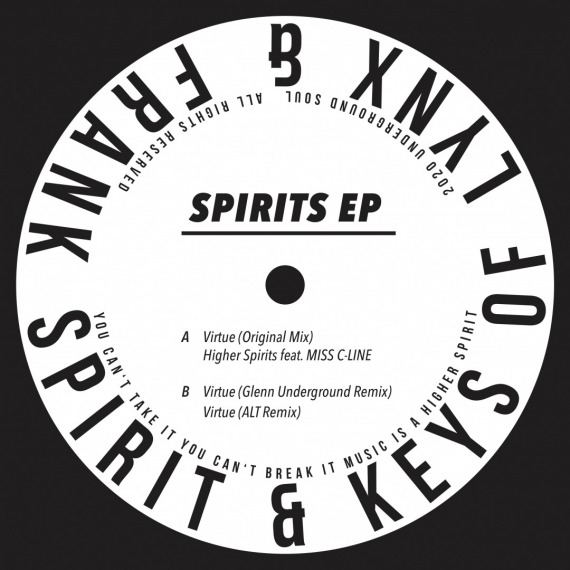 Virtue (Original Mix)
Frank Spirit & Keys of Lynx
▸
Higher Spirit feat. MISS C-LINE
Frank Spirit & Keys of Lynx
▸
Virtue (Glenn Underground Remix)
Frank Spirit & Keys of Lynx
▸
Virtue (ALT remix)
Frank Spirit & Keys of Lynx
▸
The fourth release from the Underground Soul label brings to light a collaboration of Frank Spirit and Keys Of Lynx. Classic house vibes and West London influences combined with incredible Jazz skills.
The A side contains 'Virtue', a journey along a mesmerising piano solo and 'Higher Spirit', a broken beat praise to music featuring the soulful voice of MISS C-LINE.
The B side focuses on remixes. Legendary Chicago producer Glenn Underground, laying down his signature drums on 'Virtue'. Label head honcho Azul Loose Ties provides a stripped down version of it.
Championed by Gilles Peterson (Brownswood Basement Worldwide Fm show) and Jeremy Underground (MCDE Worldwide Fm show).
Out of stock
DOWNLOAD ASSETS