You cannot add "Patrice Scott" to the cart because the product is out of stock.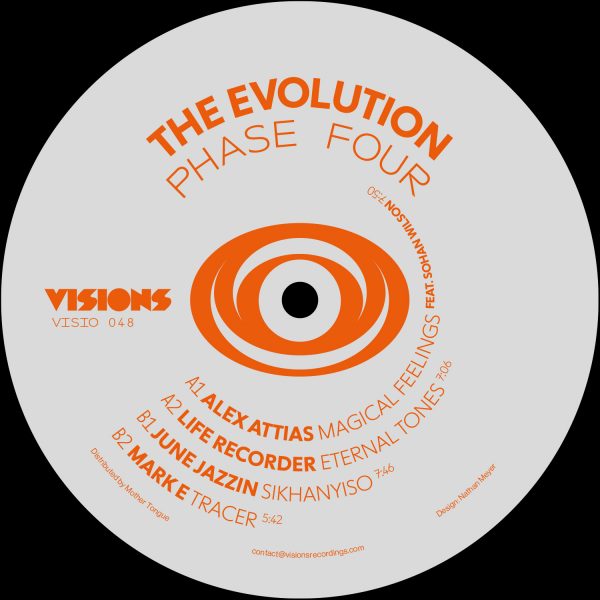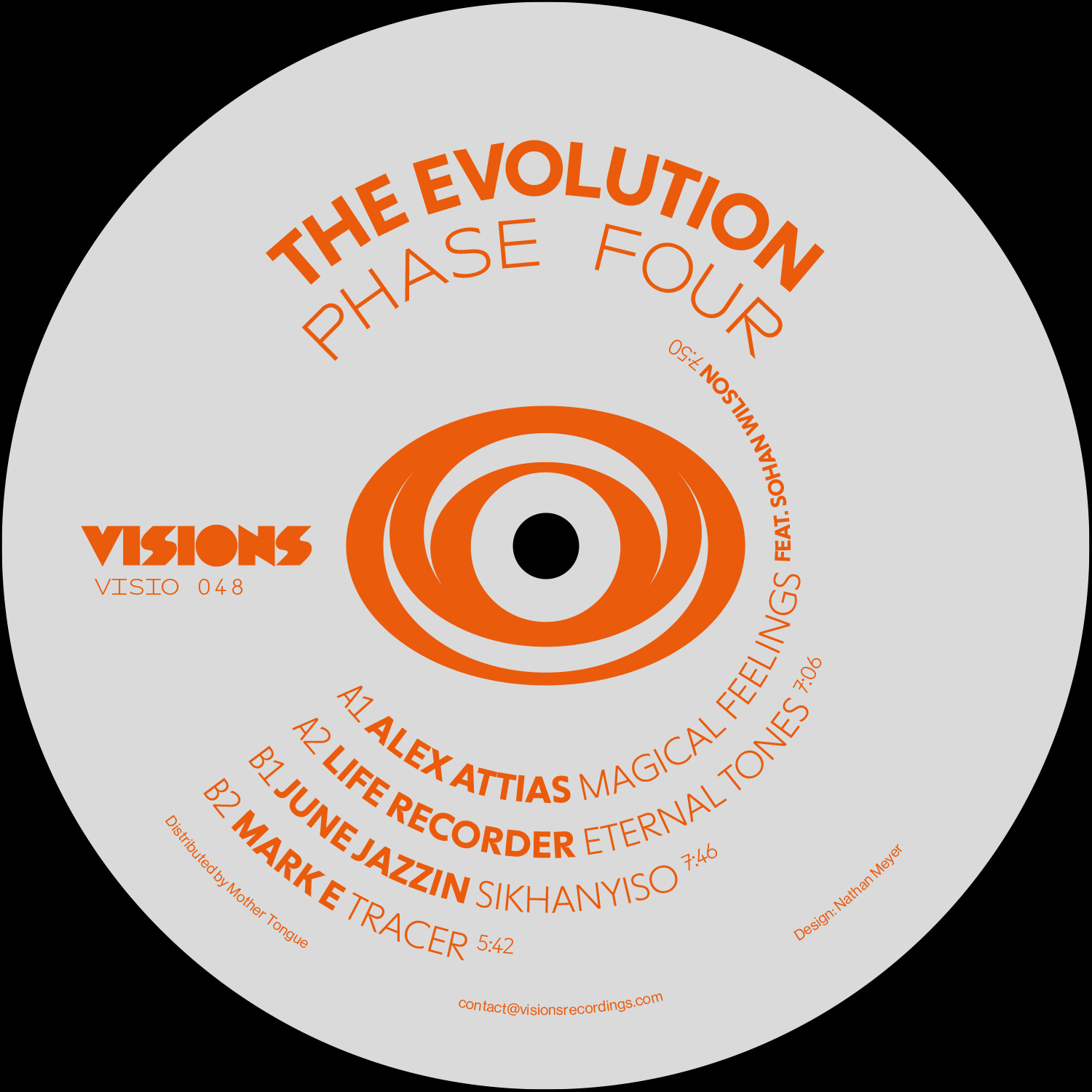 V.A. (Alex Attias ft. Sohan Wilson, Life Recorder, June Jazzin, Mark E)
Evolution - Phase Four
Visions Recordings
€14,00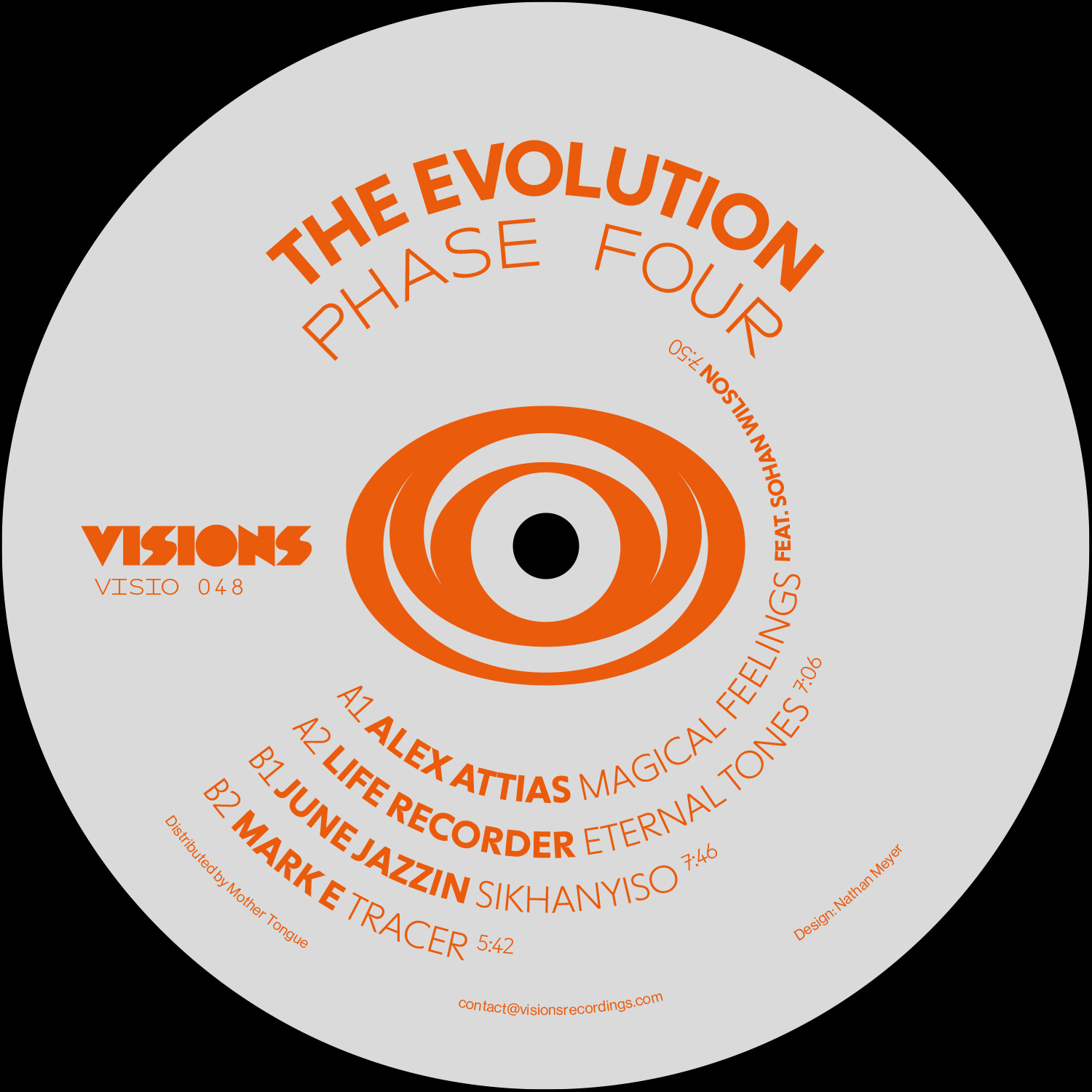 Magical Feeling
Alex Attias Feat Sohan Wilson
▸
Eternal Tones
Life Recorder
▸
Sikhanyiso
June Jazzin
▸
Tracks are a natural Evolution on of what Visions Recordings is constantly developing, a sound that goes from jazz to deep techno mixing the new generation with the veterans producers.
The ep starts with a  Broken house jam by ALEX ATTIAS featuring the magical keys of SOHAN WILSON, a mix between broken and house rhythms made with the MPC 2000xl and some lovely keyboards and Rhodes by the one an only Sohan Wilson taking you onto a jazzy journey  . On the same side, LIFE RECORDER  is back on VISIONS and delivers here a melodic deep techno house track for the late nights filled with soulful vibes and wonderful warm percussions .
On the B side, JUNE JAZZIN, known for his deep house releases, offers here a soulful deep house track with lead solo to make you dance and fly high  into a killer journey into house music. The beat is groovy and the bass is dirty and this will for sure make people go mad on the dance floor . Last but not least, MARK E is serving a deep and moody slow disco deep house cut with a perfectly mastered sound that only Mark can provide. Subtle sounds and groovy rhythm with pads and atmospheric sounds.. Delicious