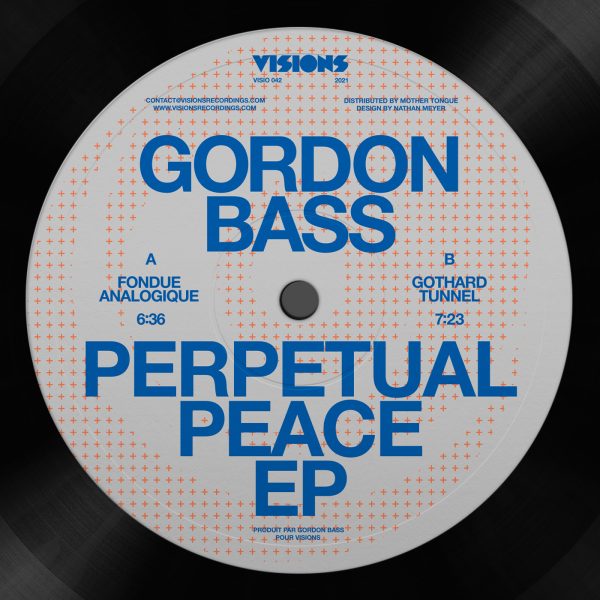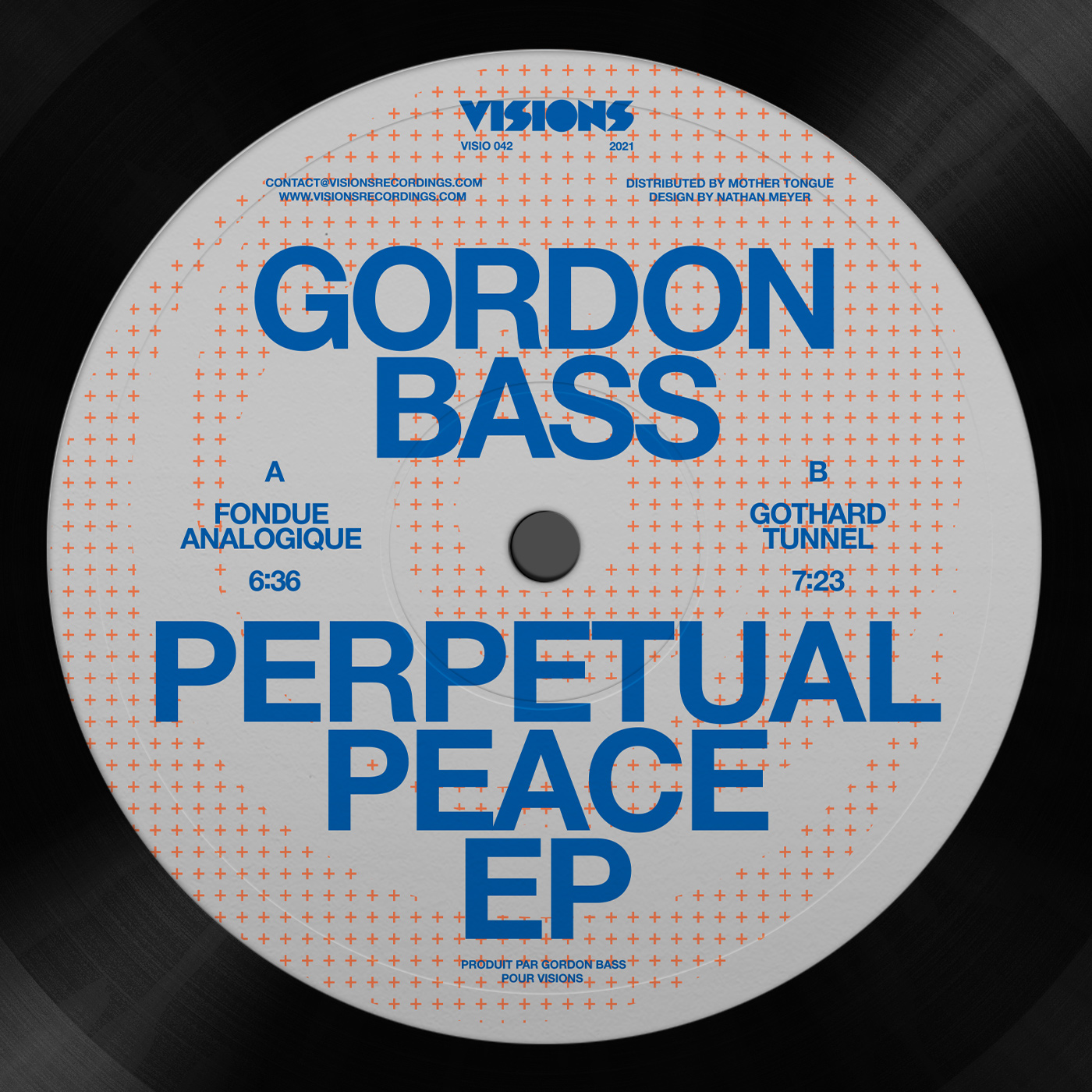 Gordon Bass
Perpetual Peace EP
Visions Recordings
€12,00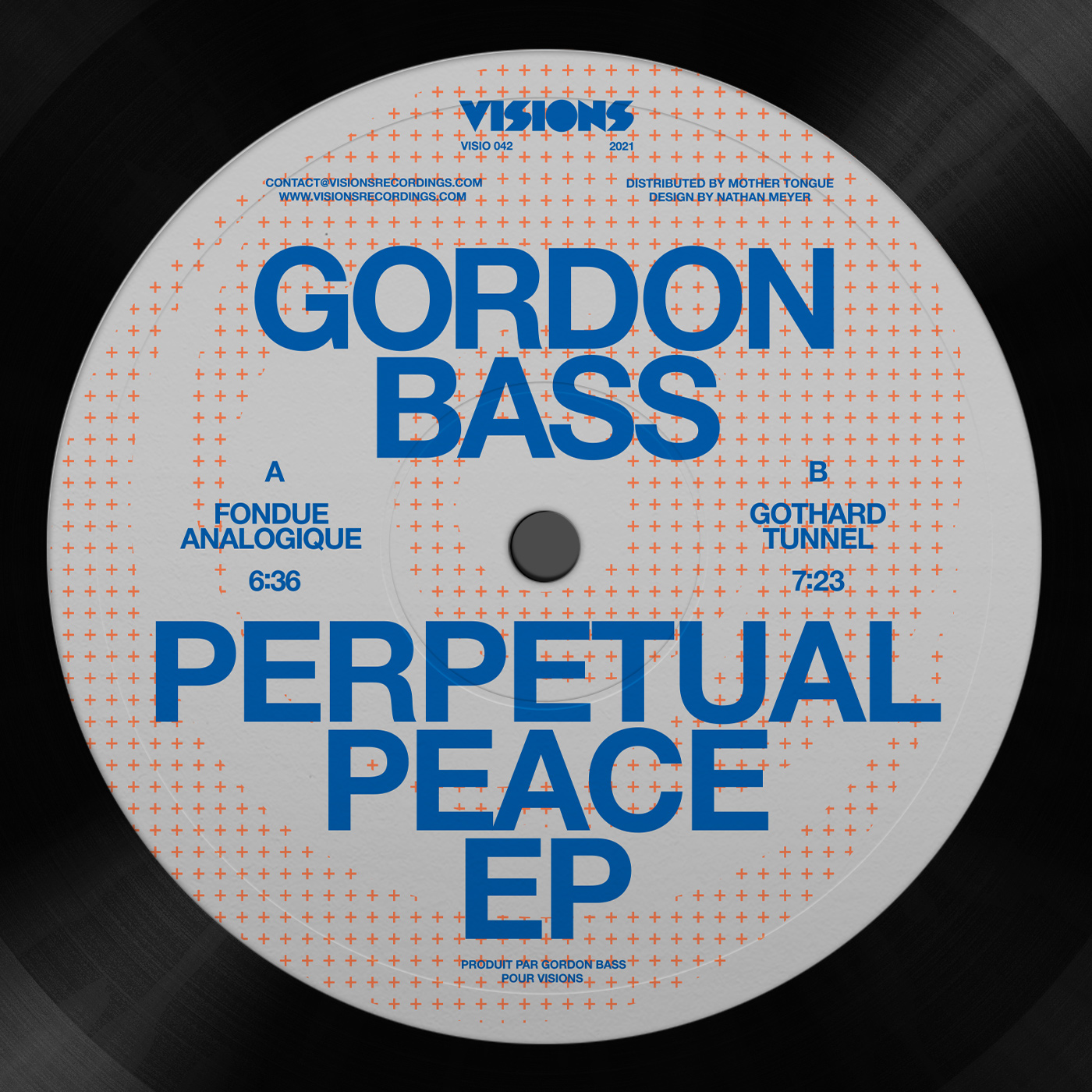 Fondue Analogique
Gordon Bass
▸
Gothard Tunnel
Gordon Bass
▸
The next release is a really special one made by a well known european producer with a specific sound. We are very happy to introduce Gordon Bass with a single holding two original tracks made for Visions . A delicious mix of house , dub and futuristic jazz .
In his own words , Gordon Bass said:
If you ever wondered about the sound of a boring machine cruising underground alpine rocks, look no further : celebrating perpetual peace, and old school friendship, Gordon Bass * has a visionary Ep for you.  Auto cruising and modulating cheese sont  «  les mamelles » of this precious EP. Recorded with love during the Covid 19 madness on a broken hacked laptop.