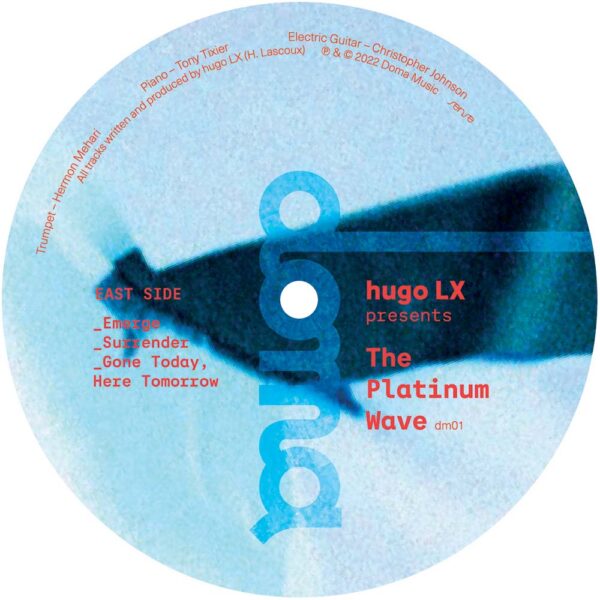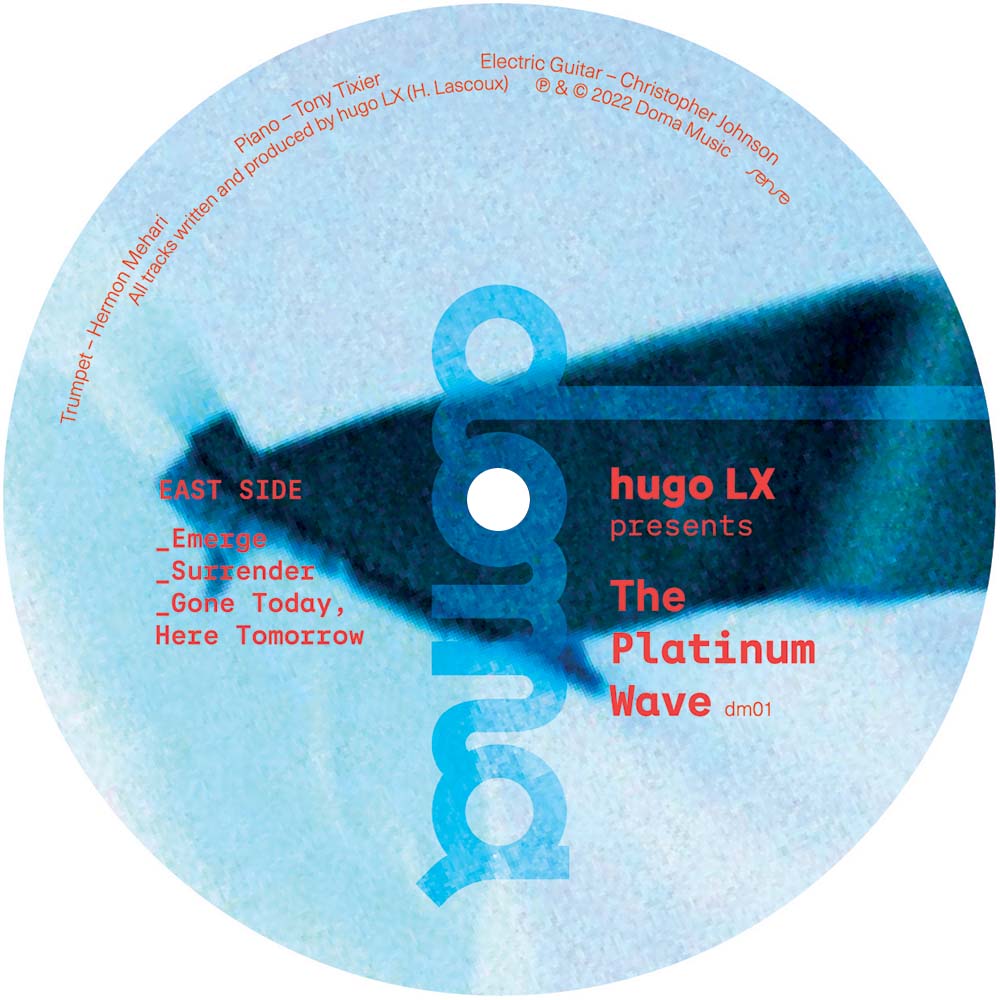 Hugo LX
The Platinum Wave
Doma Music
€15,00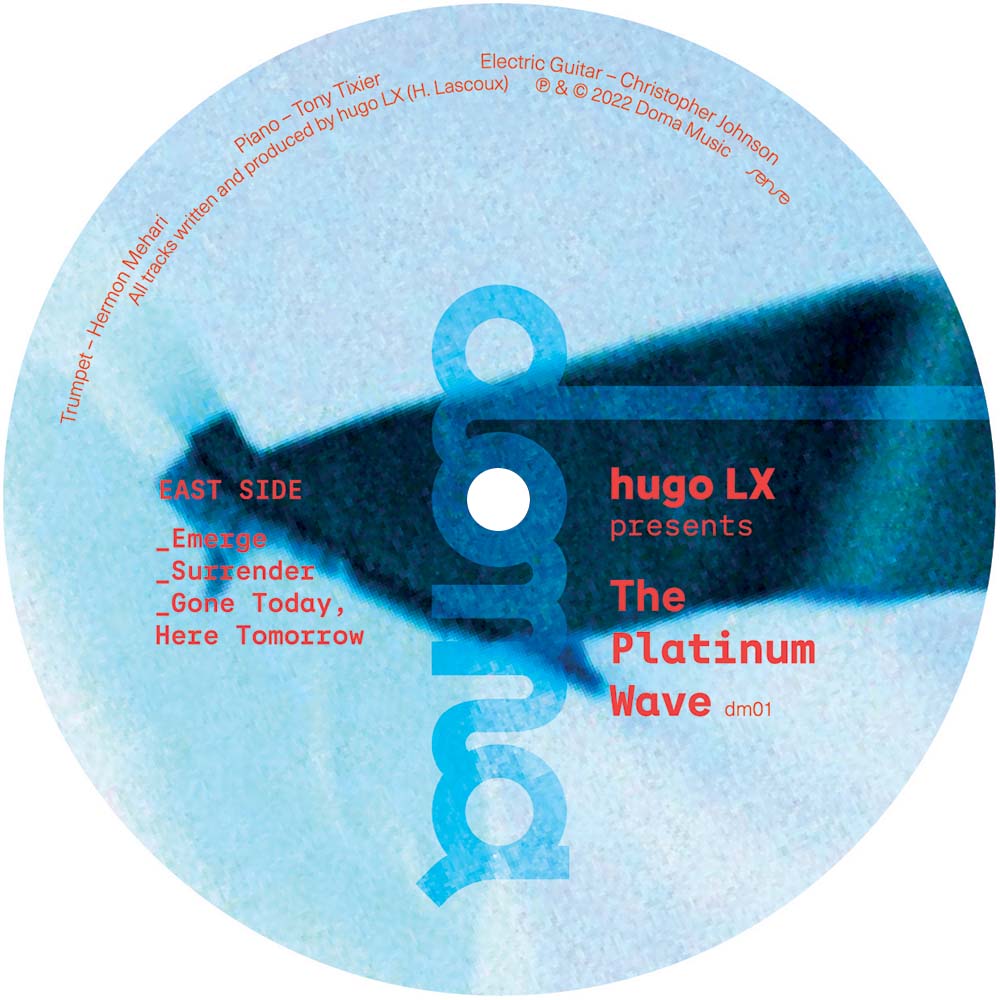 Gone Today, Here Tomorrow
▸
It's a new day – and 2022 marks a very special new chapter for Parisian producer Hugo LX, who delivers his latest sound offering on his freshly founded imprint Doma Music.
A collective adventure, « The Platinum Wave » sees the return of Hugo's most frequent collaborators – trumpeter Hermon Mehari and guitarist Christopher Johnson, with the addition of pianist Tony Tixier – the four of them connecting, building and weaving their sonic textures over these five sound cuts.
A starting point in the Doma music catalogue, « The Platinum Wave » aims to propose a different sound in dance music, both a continuation of a certain musical legacy and an exploration of today's boundless possibilities, as much as an intimate soundscape from four artists deeply involved in the Paris creative scene – and most definitely, a first taste of things to come on the label.