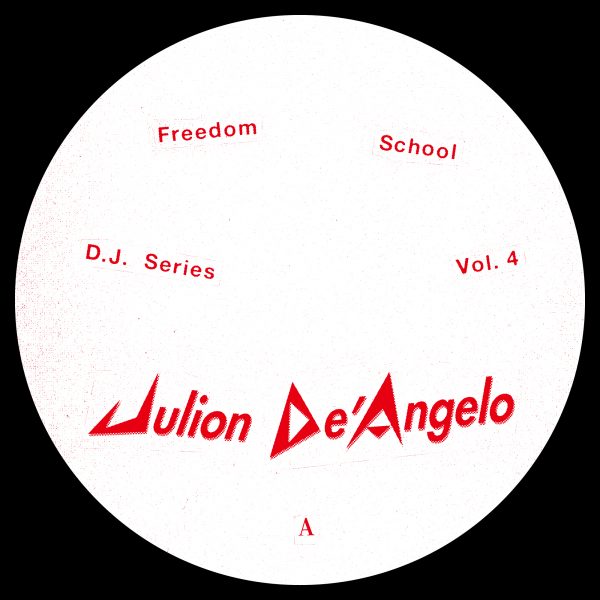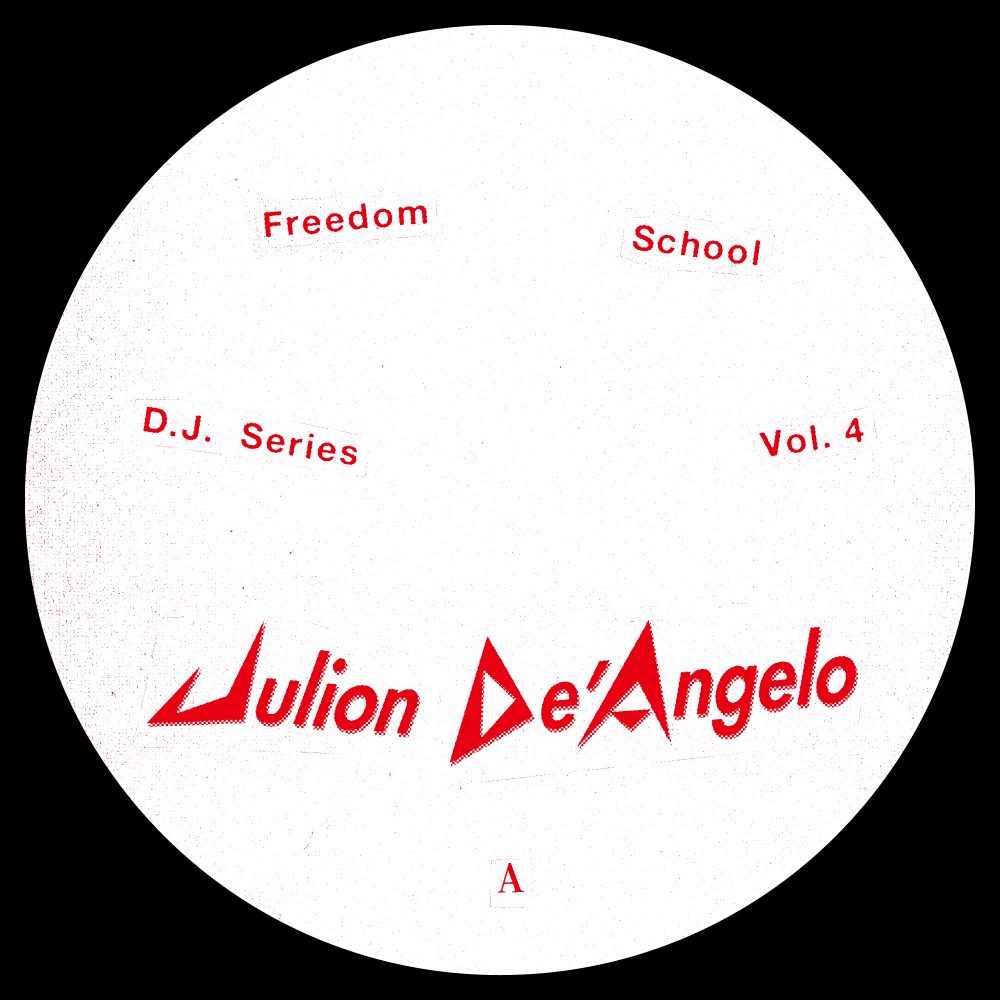 Julion De'Angelo
DJ Series Vol 4.
Freedom School
€13,00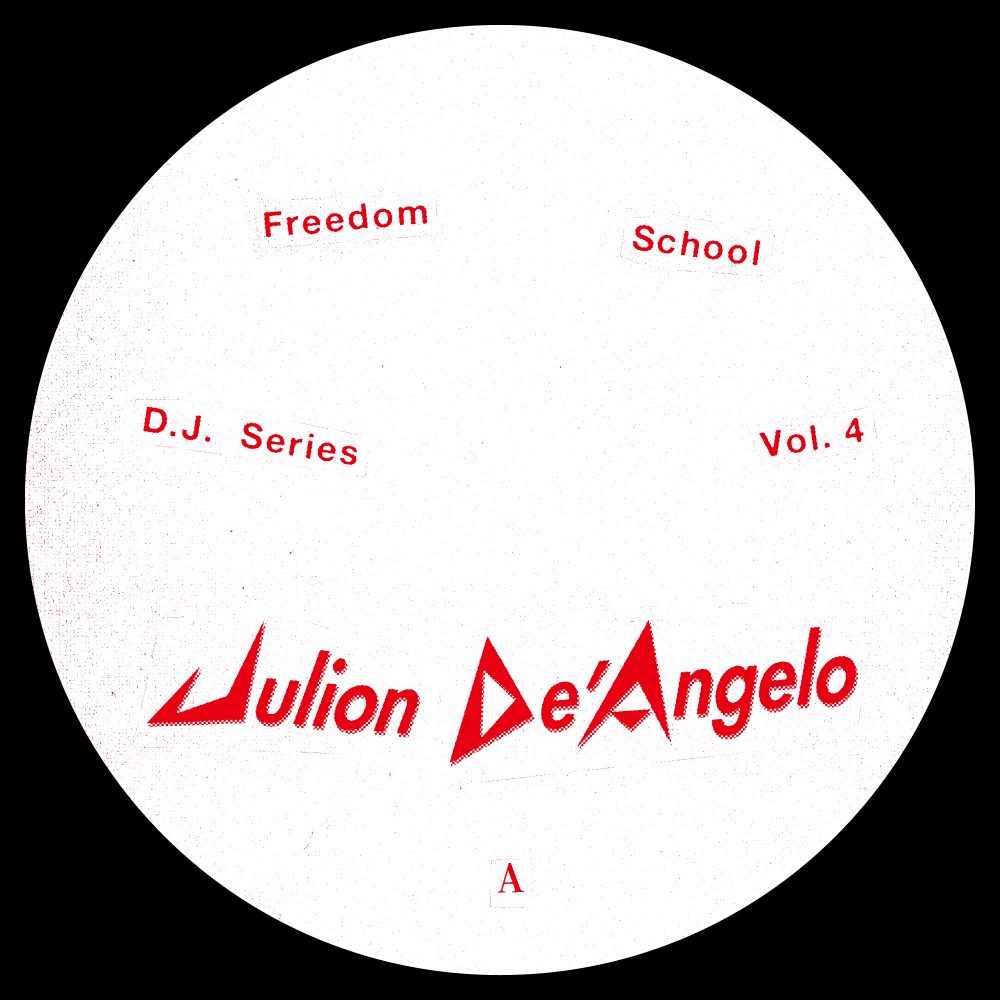 Dedicated
Julion De'Angelo
▸
VIS/ONS
Julion De'Angelo
▸
Doors (Re)Open (Shaped w/Sabre J)
Julion De'Angelo
▸
Requiem
Julion De'Angelo
▸
Japan's Freedom School Records has been home to legendary artists like Kaidi Tatham, Rick Wilhite, IG Culture, Mark de Clive-Lowe, Eric Lau, etc. For the fourth in the DJ Series of 12s, Freedom School welcomes Detroit's Julion De'Angelo. With previous releases on Meakusma, Tone Log & Sound Signature, Julion continues to cultivate his heavy sound rooted in the Black American experience. From funky bass lines, driving percussion & soaring strings, the depth of emotions can be heard throughout these pandemic perspectives.
We start with Dedicated, where dual basslines and live congas make way for pads and piano stabs that keep dancers dedicated to movement. On VIS/ON he finds hypnotic space for meditation in a hip hop tone.  As a tribute to the energy of the sun, Doors (Rē)Open (co-produced with newcomer Sabré J) lays the groundwork for joyful moments on dance floors everywhere, with samples from an Amiri Baraka piece layered to accent the energies found within the tones. Closing with Requiem, a low-slung piece with strings, flutes, and choppy percussion, he reflects and pays respects to lives lost in this past year. This is another output from De'Angelo that is at once immersive, introspective, explosive and expressive.