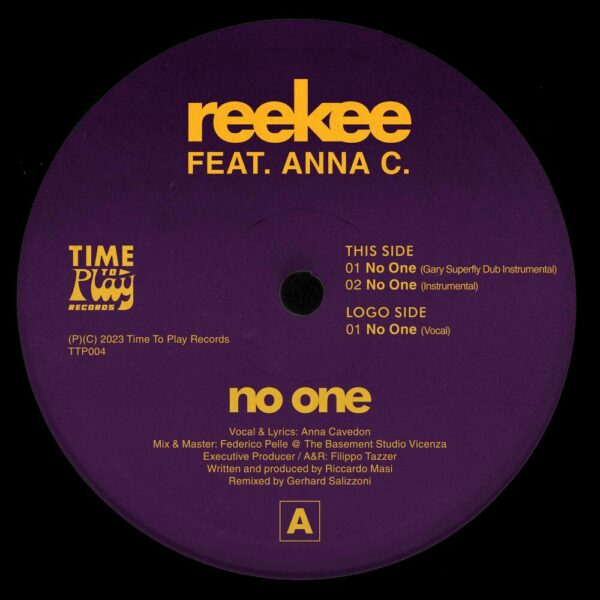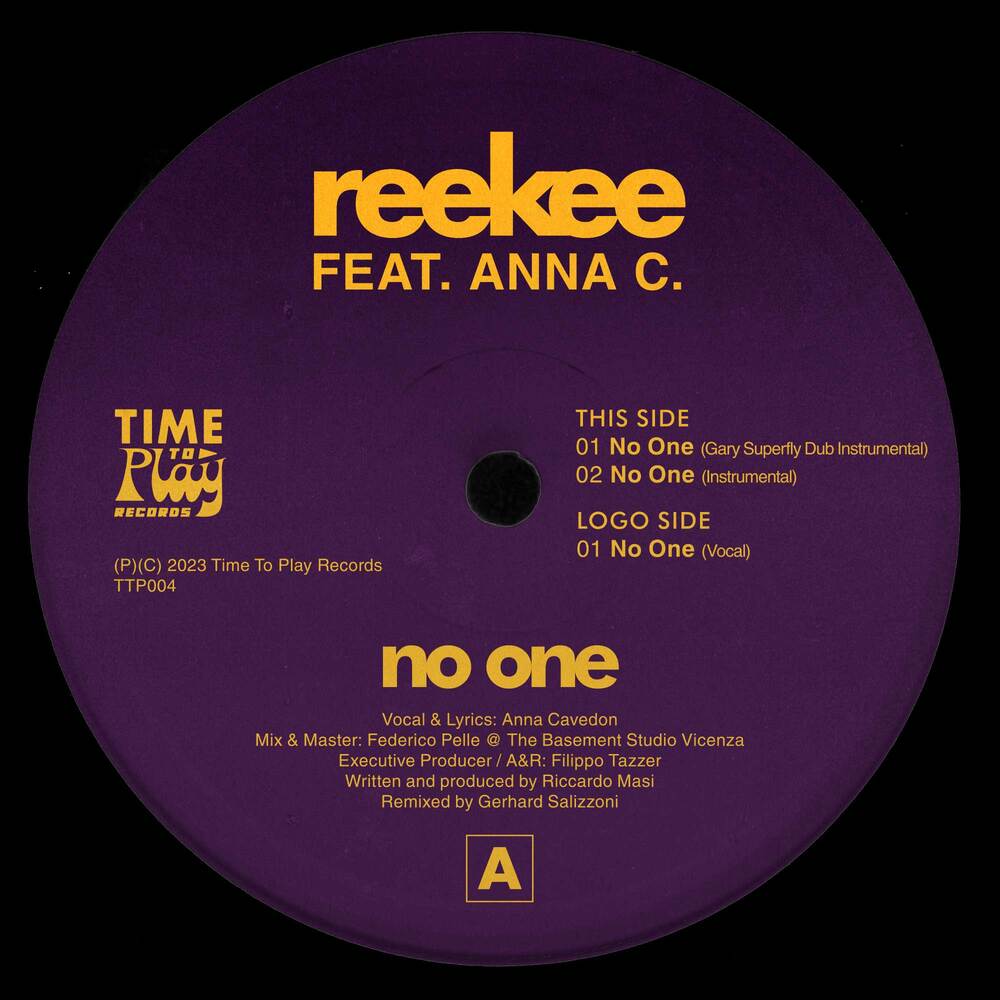 Reekee
No One (feat. Anna C.)
Time To Play Rec.
€13,00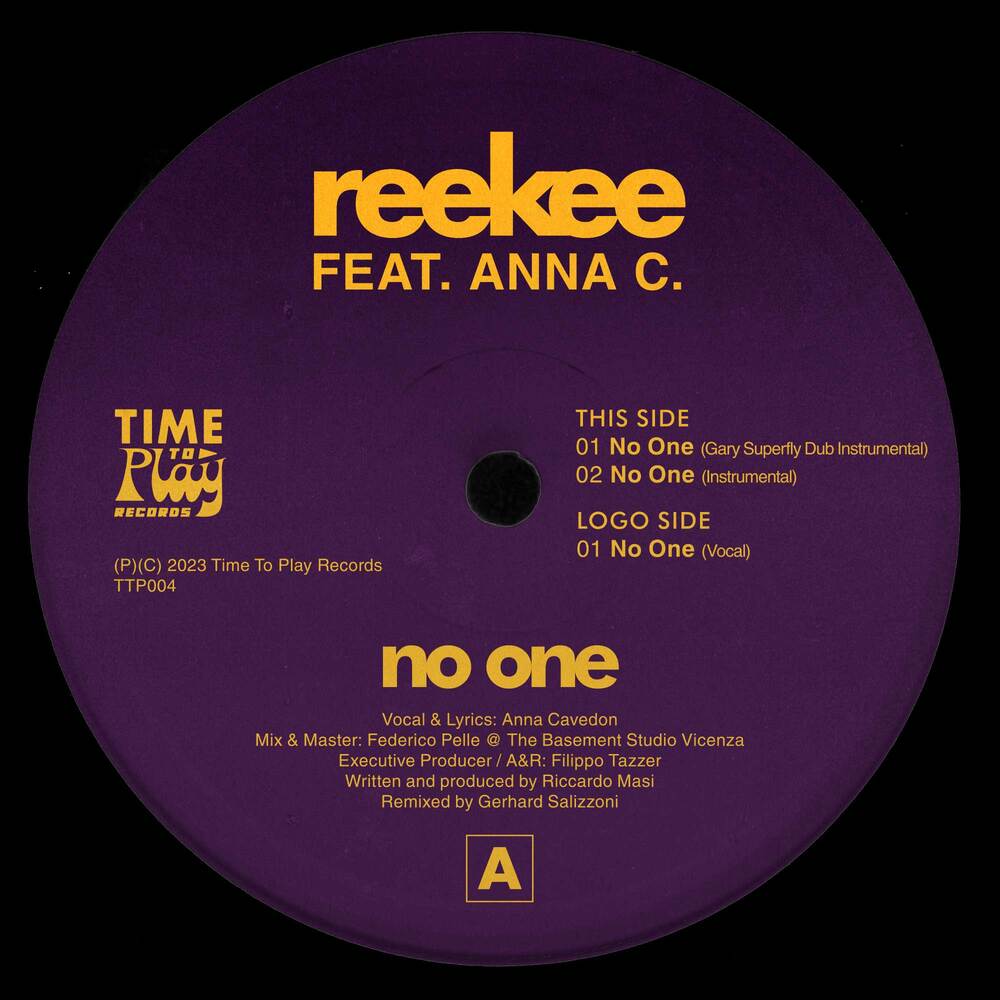 No One (Gary Superfly Dub Instrumental)
▸
No One (Instrumental)
▸
Reekee returns on Time To Play rec. after his first release "don't look back" last year.
"No One" offers a laidback beat driven by the soulful and jazzy vocals of of Anna C.. A real Soulful house tribute!
On the other side the Italian talent Gary Superfly reinterprets the essential elements of the original track providing a Detroit inspired, dub instrumental version with a killer bass line and deep textures.
Reekee concludes the ep with his instrumental version.