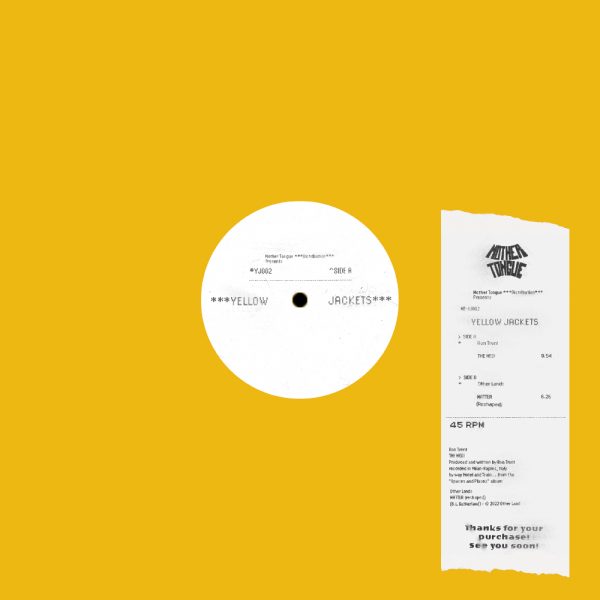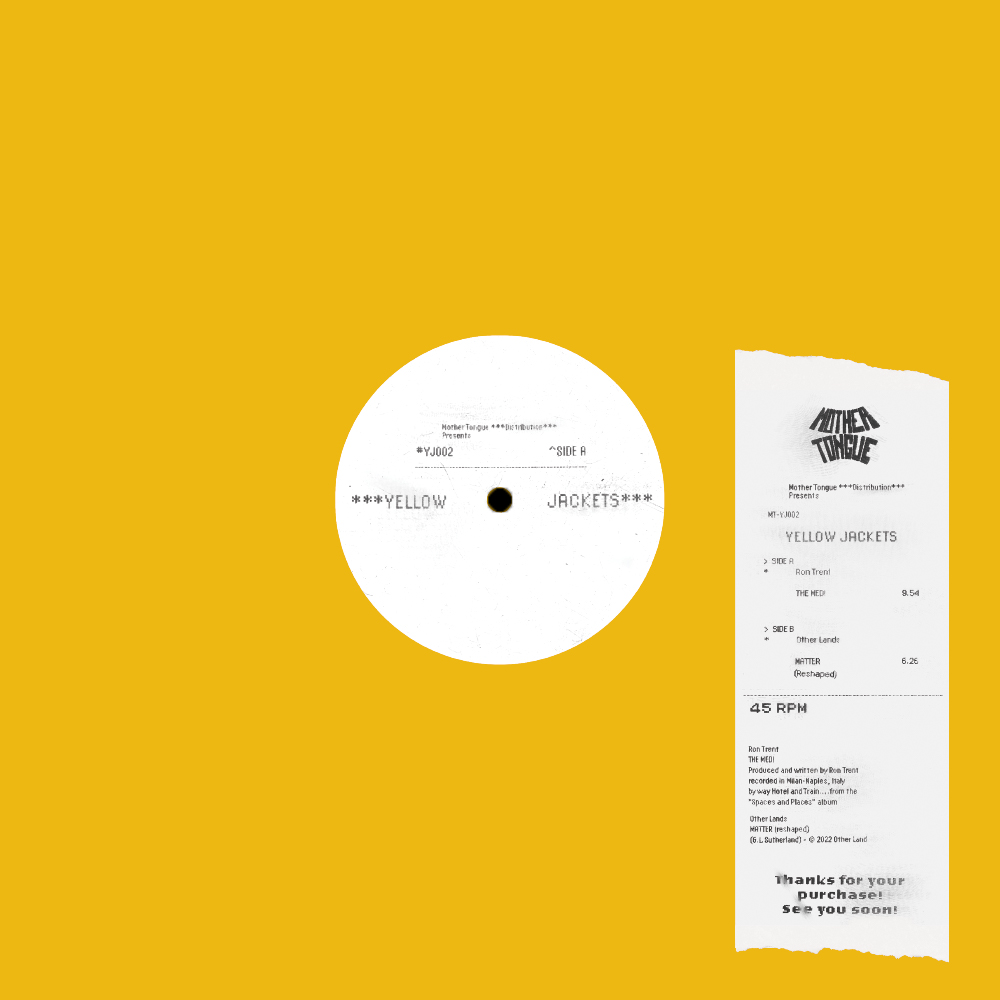 Ron Trent / Other Lands
Yellow Jackets Vol.2
Yellow Jackets
€14,00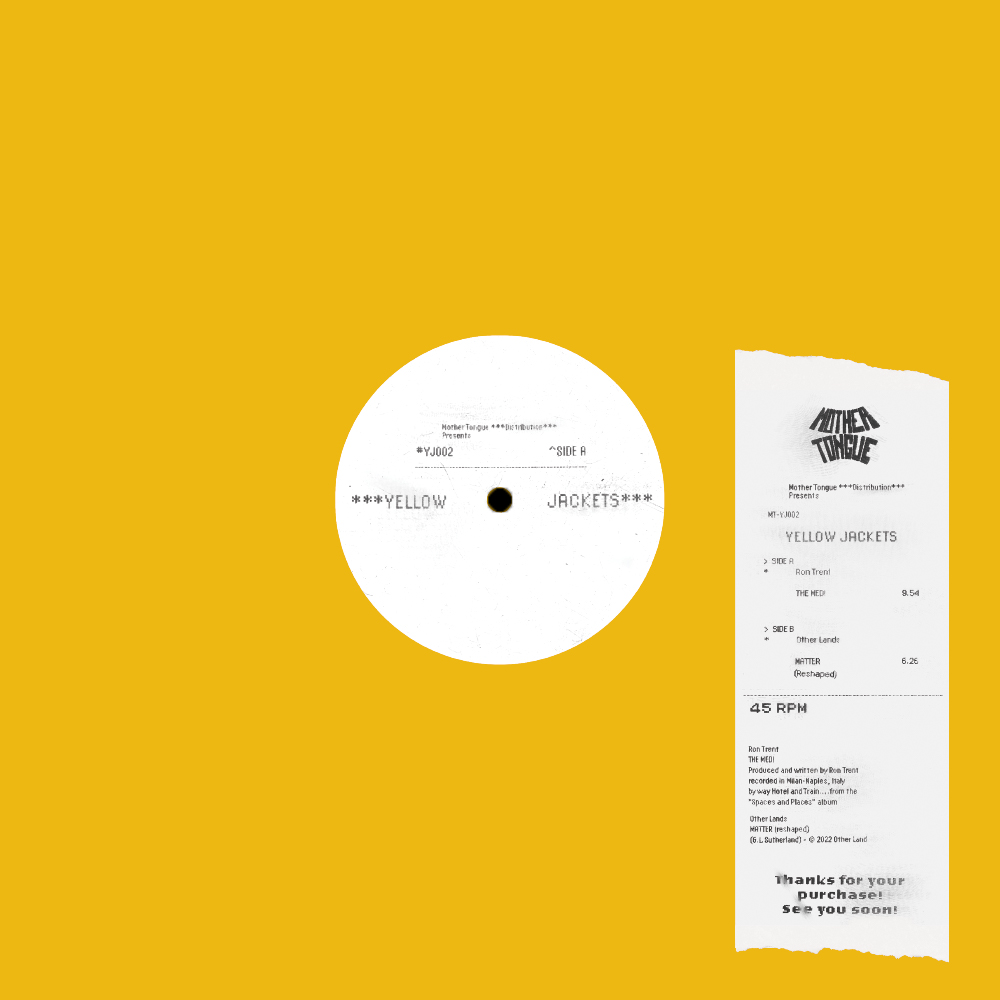 The Medi
Ron Trent
▸
Matter (Reshaped)
Other Lands
▸
Mother Tongue keeping the pressure high and unleashing straight away the follow up to the deadly YJ Vol.1.
This second Yellow Jackets double A sider feautures Chicago's royalty Ron Trent and the extra talented multi instrumentalist Other Lands.
Again one track per side and full powerful cutting to maximize the sound impact in pure YJ philosophy. Ron Trent 'The Medi' was actully constructed while riding trains and in hotel rooms through Italy, used as a secret weapon in special occasions…and we can hear why: a mind expanding suite that keeps evolving and going in places and spaces while constantly beating you hard! On the Flipside Other Lands brings things down to more abstract realms with the floating almost Kraut inspired jam 'Matter'.
A very special release and a hint of what Yellow Jackets has in store for us in the near future…