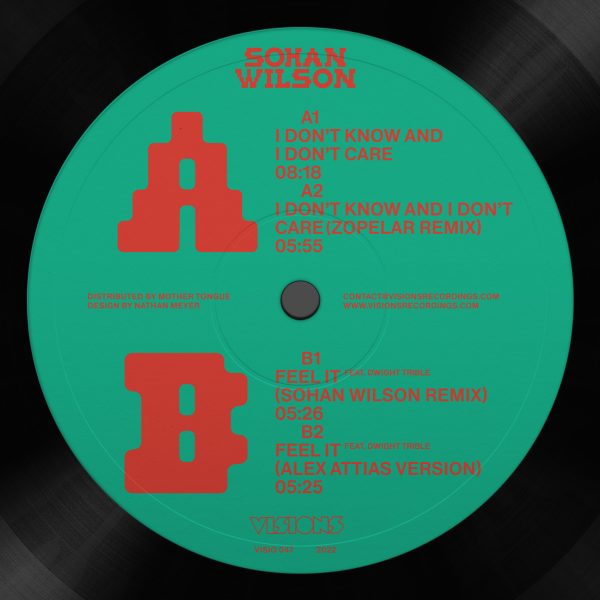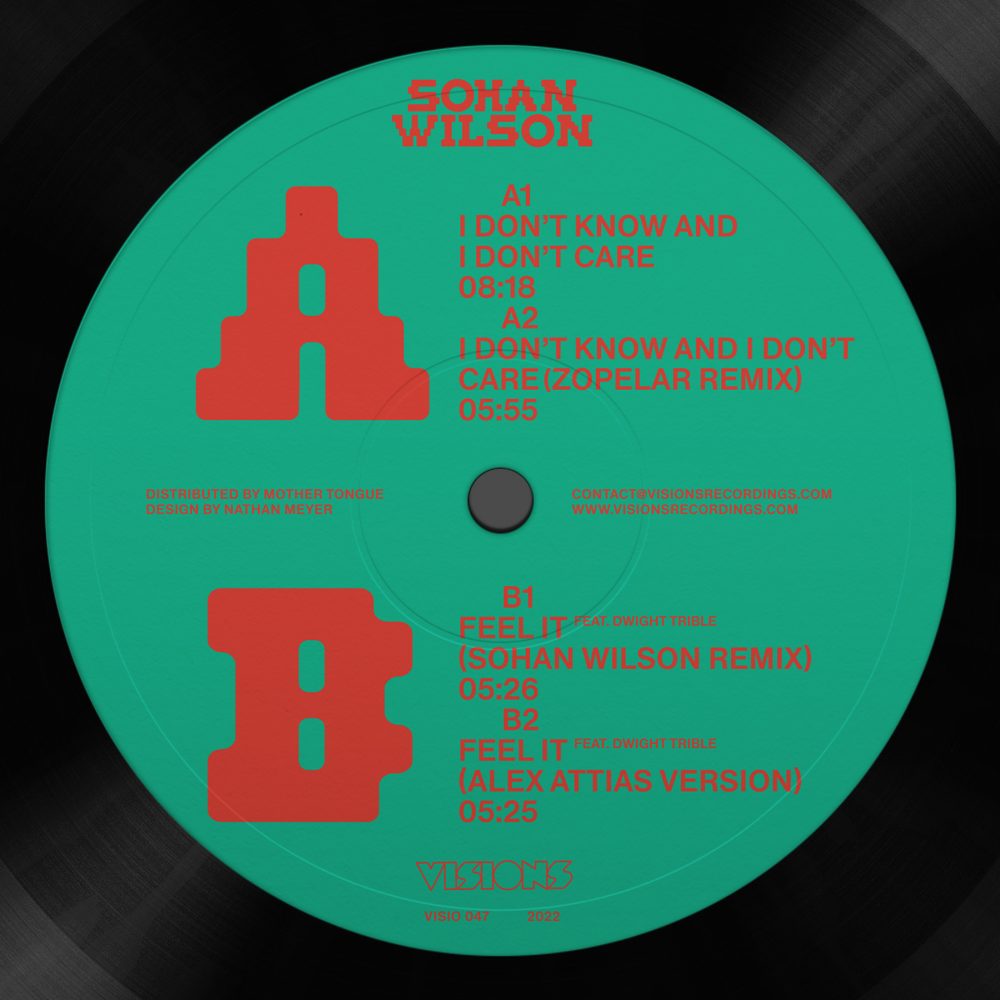 Sohan Wilson
I Don't Know I Don't Care / Feel It (incl. Zopelar + Alex Attias Remixes)
Visions Recordings
€13,50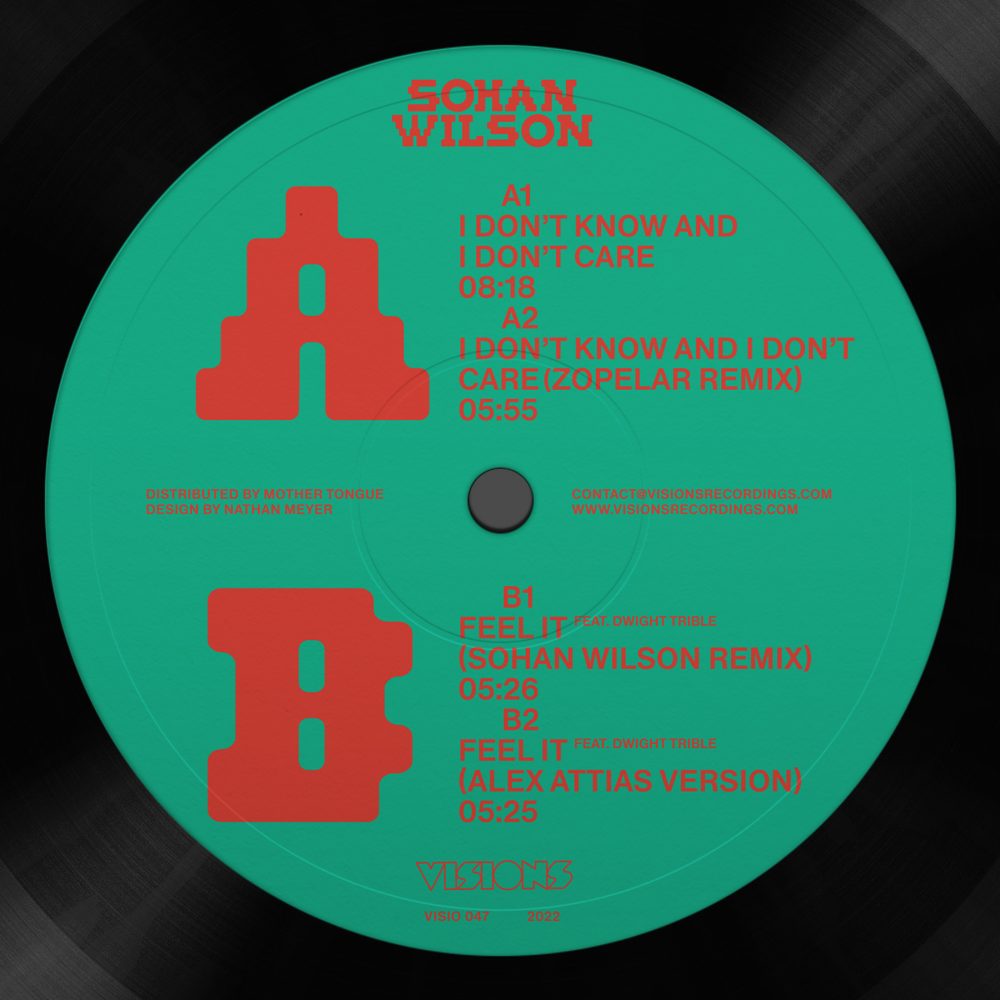 I Don't Know I Don't Care
▸
I Don't Know I Don't Care (Zopelar Remix)
▸
Feel It feat. Dwight Trible (Sohan Wilson Remix)
▸
Feel It feat. Dwight Trible (Alex Attias Version)
▸
SOHAN WILSON  is a very talented composer and arranger from Switzerland . He's also half of Keys of Lynx duo that delivered an awesome ep 2 years ago on Visions Inc.
This is his first solo single project taken from his forthcoming " Love is the key " album due later this year .
Sohan is into soul, jazz funk and grooves . On the A side he delivers a killer dancefloor journey into future jazz funk fusion playing keys , piano and a mad bassline with attitude and grace. Followed by Brazilian maestro Zopelar on the remix duties and you got already a dope first taste of what s coming soon on the album.
On the b side Sohan collaboration with Dwight Trible is just a perfect combination between soul boogie 80' s vibe with a jazz feel . Then Alex Attias took the stems and made his version between a remix and an edit and the single is now complete with two mellow jams for the ears and legs .