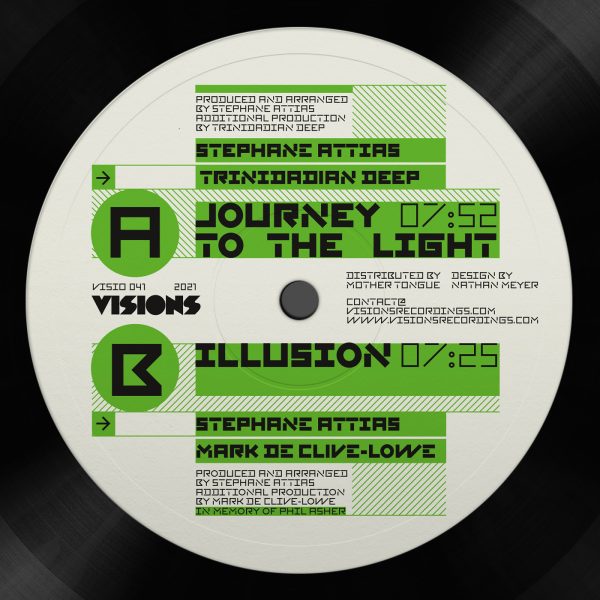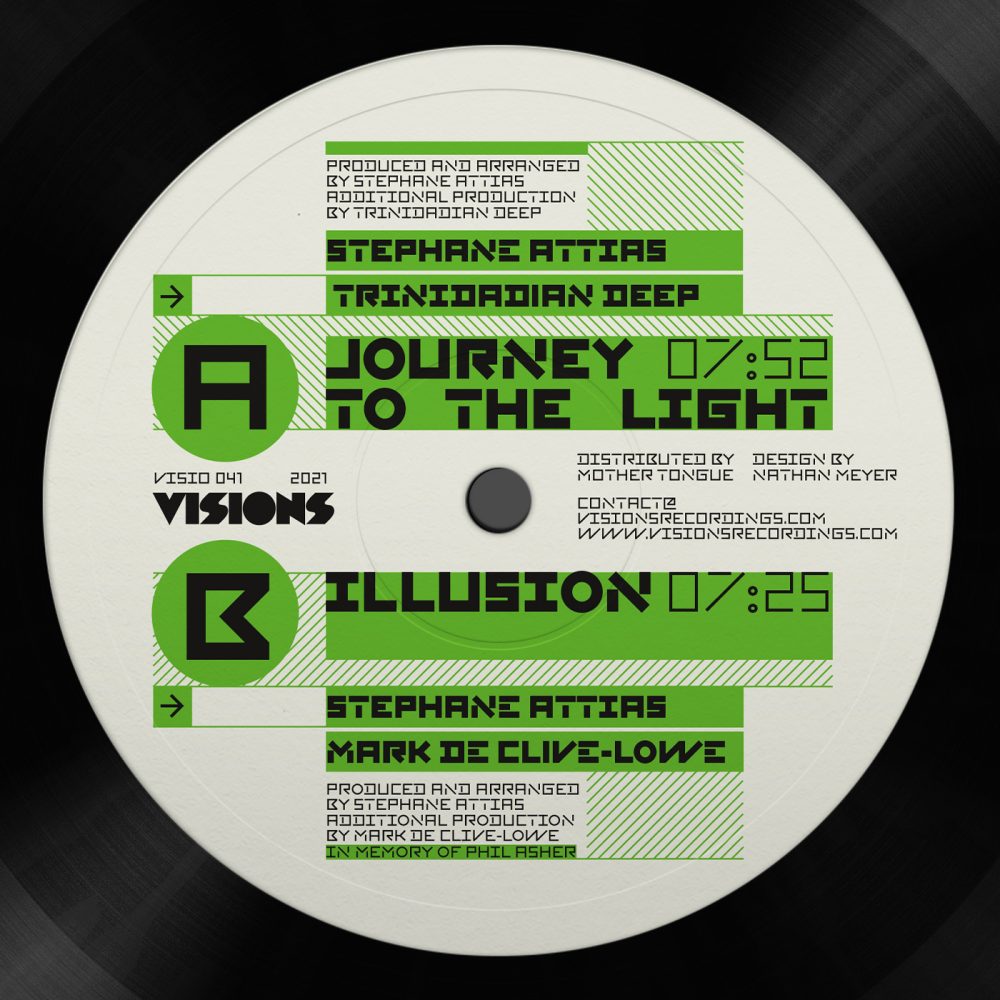 Stephane Attias (feat. MdCL,Trinidadian Deep)
Journey To The Light / Illusion
Visions Recordings
€12,00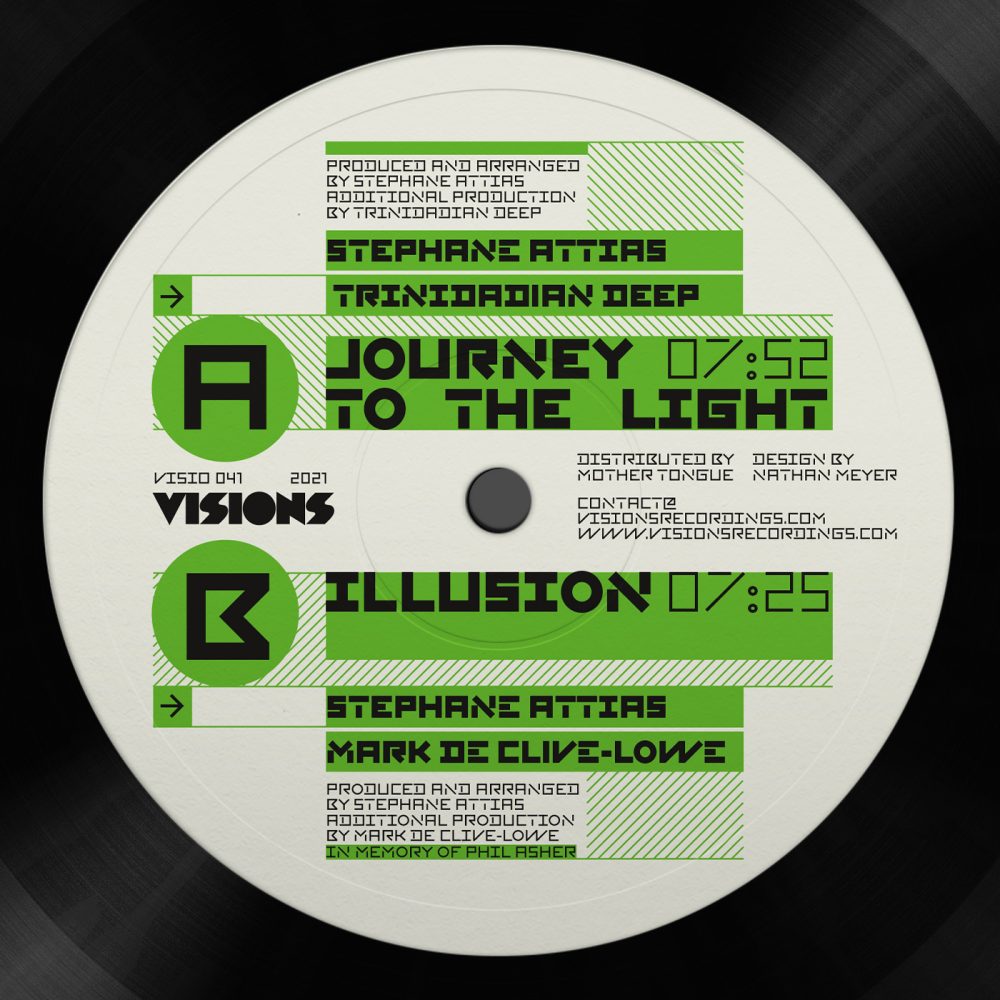 Journey To The Light (feat. Trinidadian Deep)
Stephane Attias
▸
Illusion (feat. Mark de Clive-Lowe)
Stephane Attias
▸
Stephane Attias is back with a new 12" and this one is special, it s a tribute to Phil Asher .
At the beginning of 2021, DJ, producer, mentor, and friend Phil Asher passed away suddenly and Stephane naturally wanted to pay tribute to his memory like many people . Exchanging ideas and memories with some of his friends, Stephane proposed Trinidadian Deep as well as Mark de Clive-Lowe to collaborate on two tracks in Phil's memory and the result is here now. With live percussion, organic keyboards, house beats, and broken grooves, Journey to the light and Illusion will hopefully participate to keep Phil 's memory alive on the dancefloor or on your sound system.
Rest in power Phil Asher.