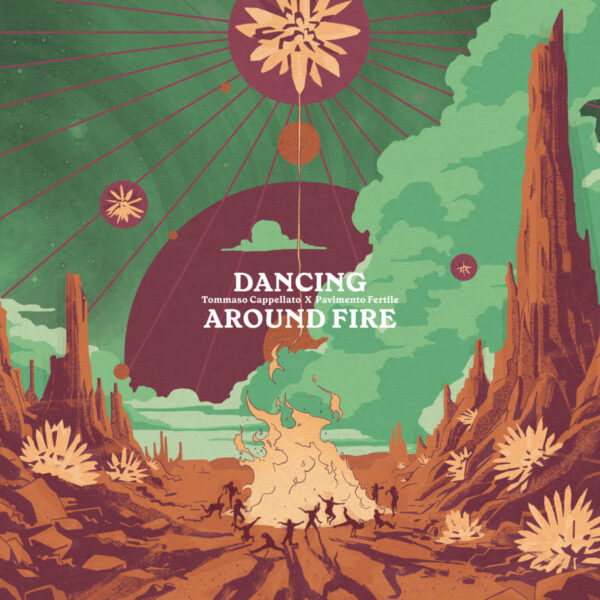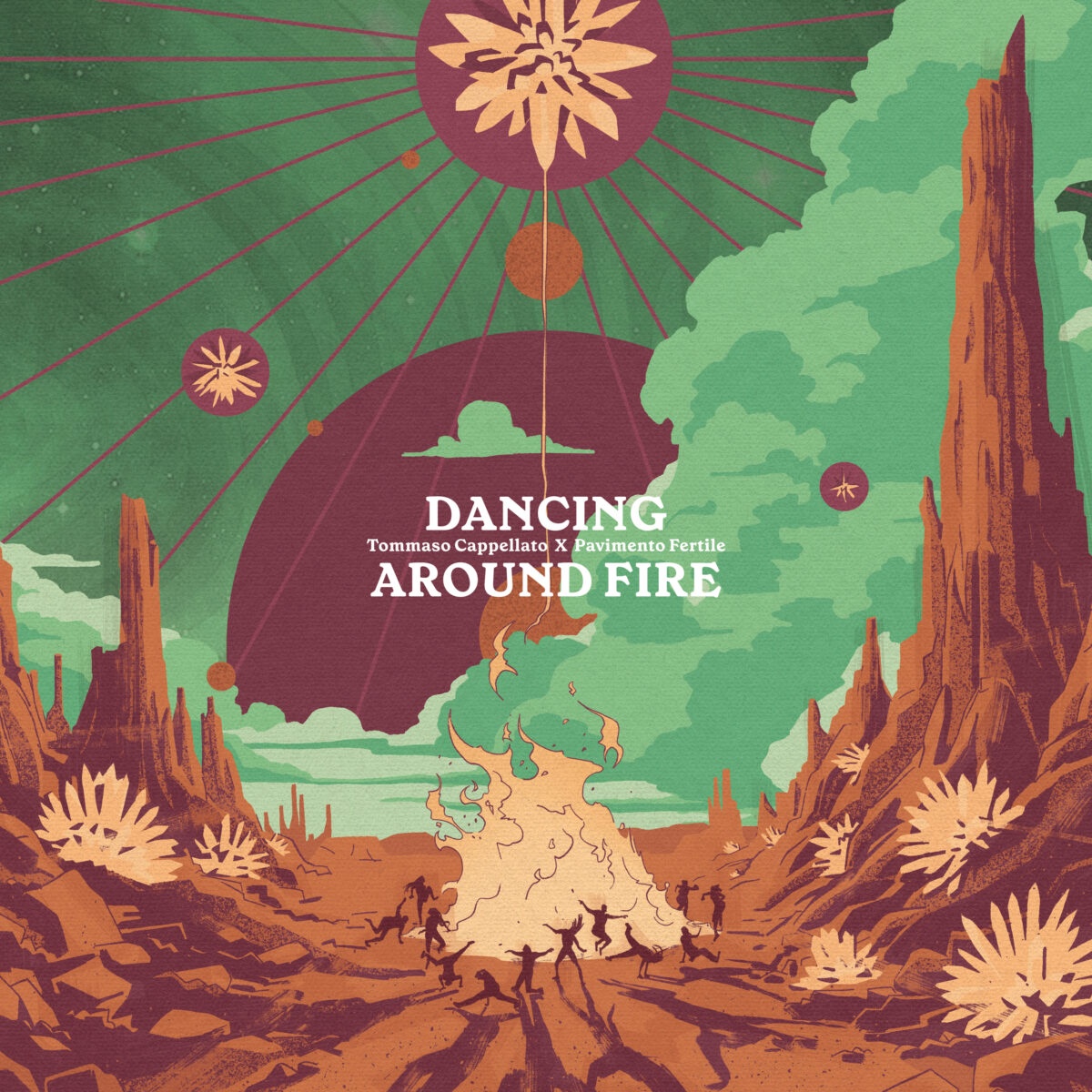 Tommaso Cappellato x Pavimento Fertile
Dancing Around Fire
Pavimento Fertile
€20,00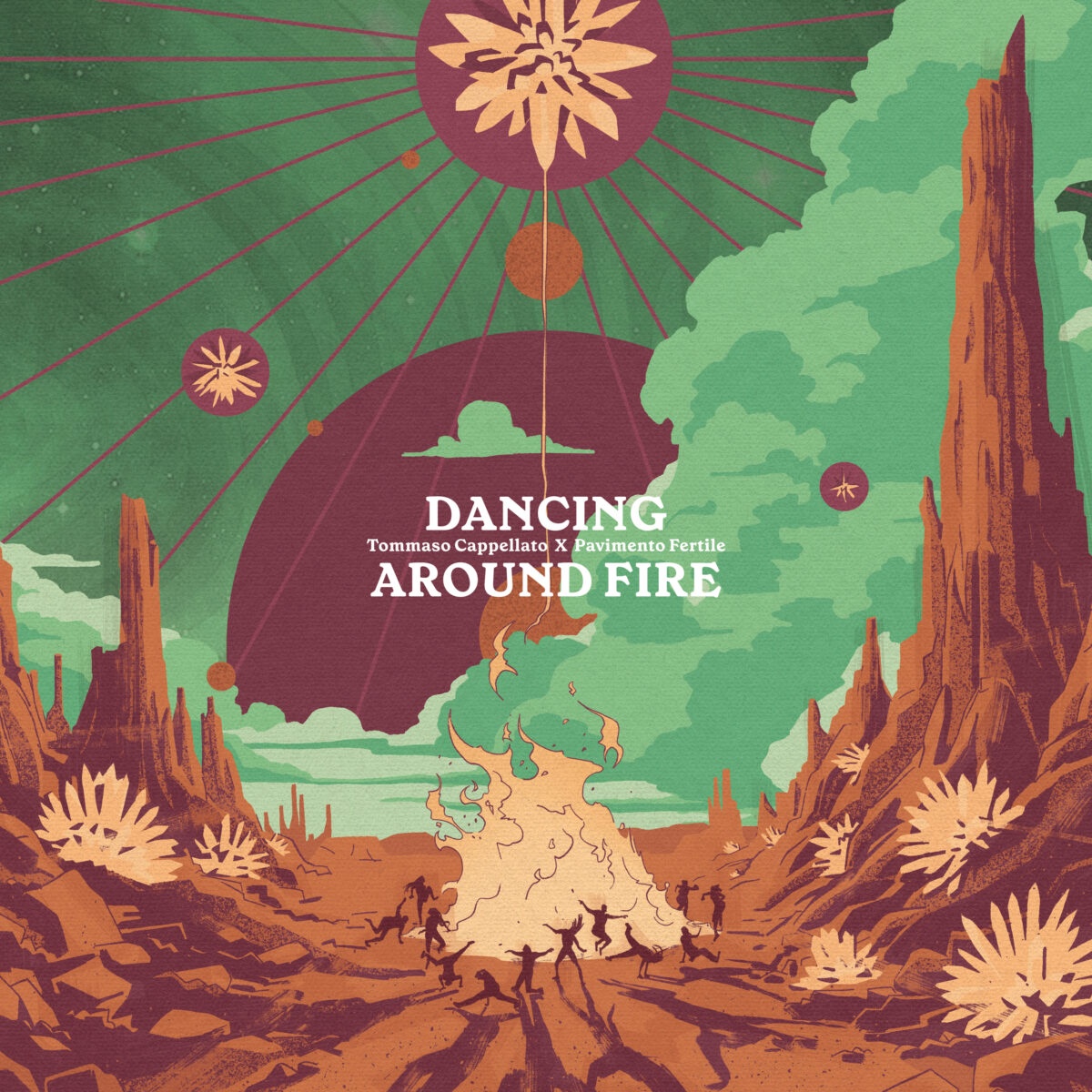 Made Of Golden Light (Feat. Lalin St. Juste)
▸
Dancing Around Fire
▸
Warming Up (feat. Michael Blake _ Andrea Lombardini)
▸
Battle Moves (feat. DJ Stepmom)
▸
Heart To Mend (feat. Cameron Kinghorn)
▸
The Flow Must Go On (feat. Andrea Lombardini)
▸
Under The Moon (feat. Lalin St. Juste)
▸
"Dancing Around Fire" is the new album by LA-based drummer and composer Tommaso Cappellato in partnership with Pavimento Fertile, the Italian break dance collective founded by Paolo "Frigo" Montesi. Inspired by the energy of dance and improvisation, this album serves up a dynamic fusion of experimental soul and timeless grooves that command the body to move.
This unique collaboration between dancer and musician was born out of Cappellato's live performance at the Pavimento Fertile dance jam in 2021. Seeing how Cappellato's rhythms brought out new layers in the dancers' movements inspired Montesi to commission an album of original music that celebrates the culture of drum breaks and sampling which fuel freestyle dance.
The album's seven tracks, composed by Cappellato in as many days, take the listener straight to the dance floor. Cappellato weaves the soulful vocals of Lalin St. Juste (on "Made of Golden Light") and Cameron Kinghorn (on "Heart to Mend") alongside percussive electronic tracks (like "Battle Moves") that emphasize the importance of the drum in unleashing the power of human expression.