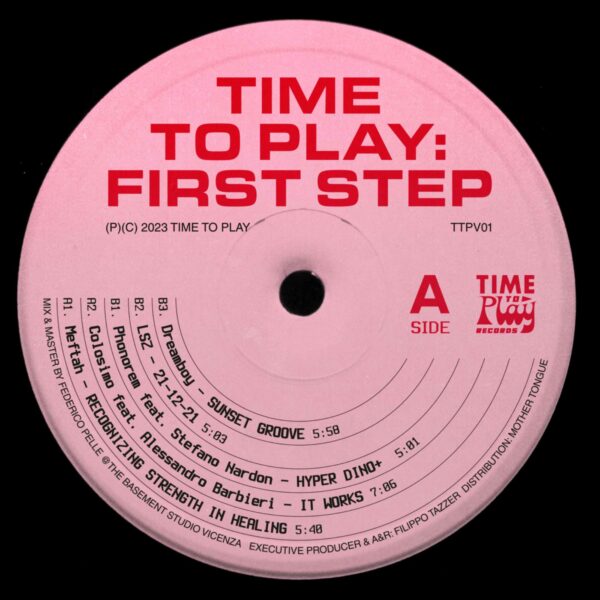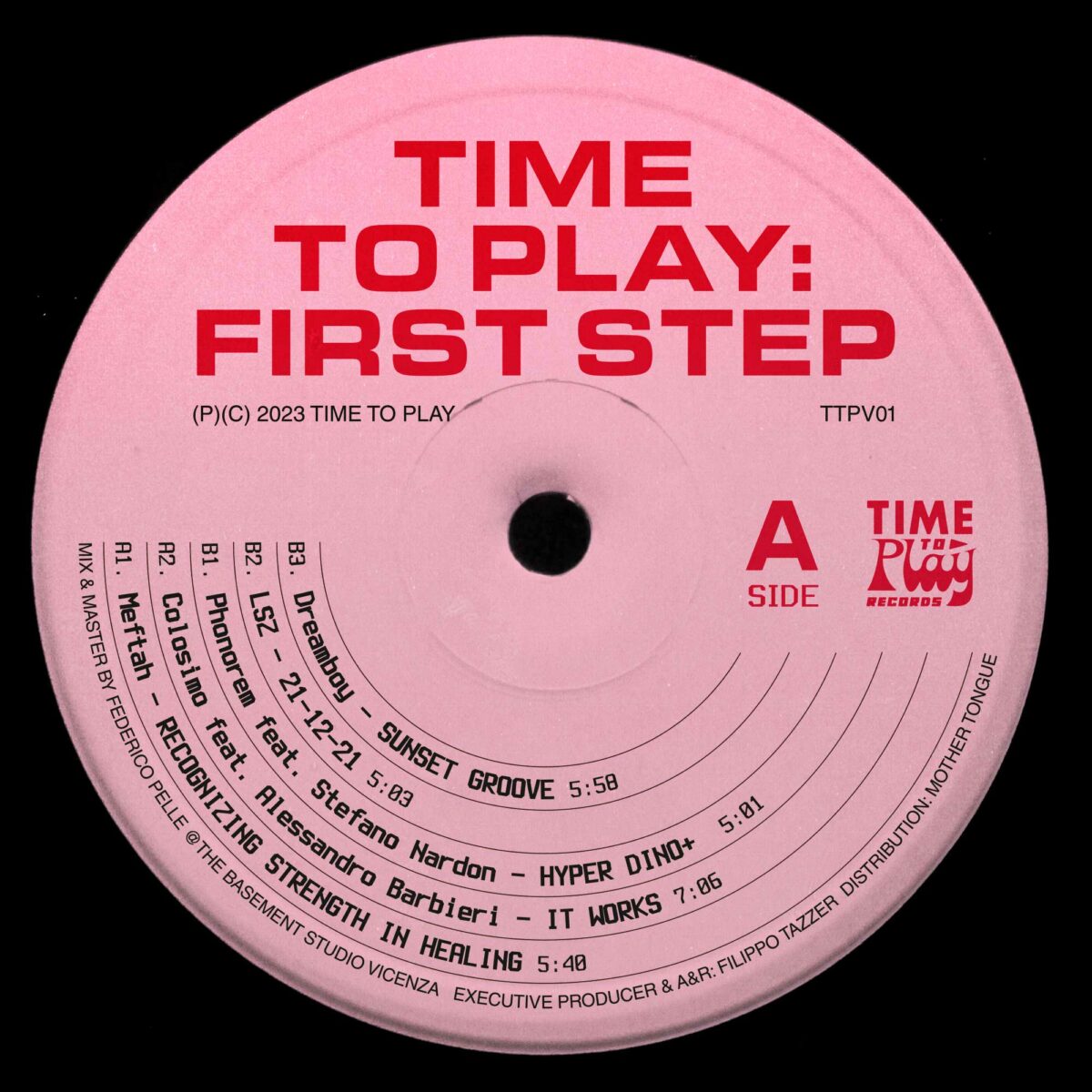 V.A.
Time To Play: First Step
Time To Play Rec.
€14,00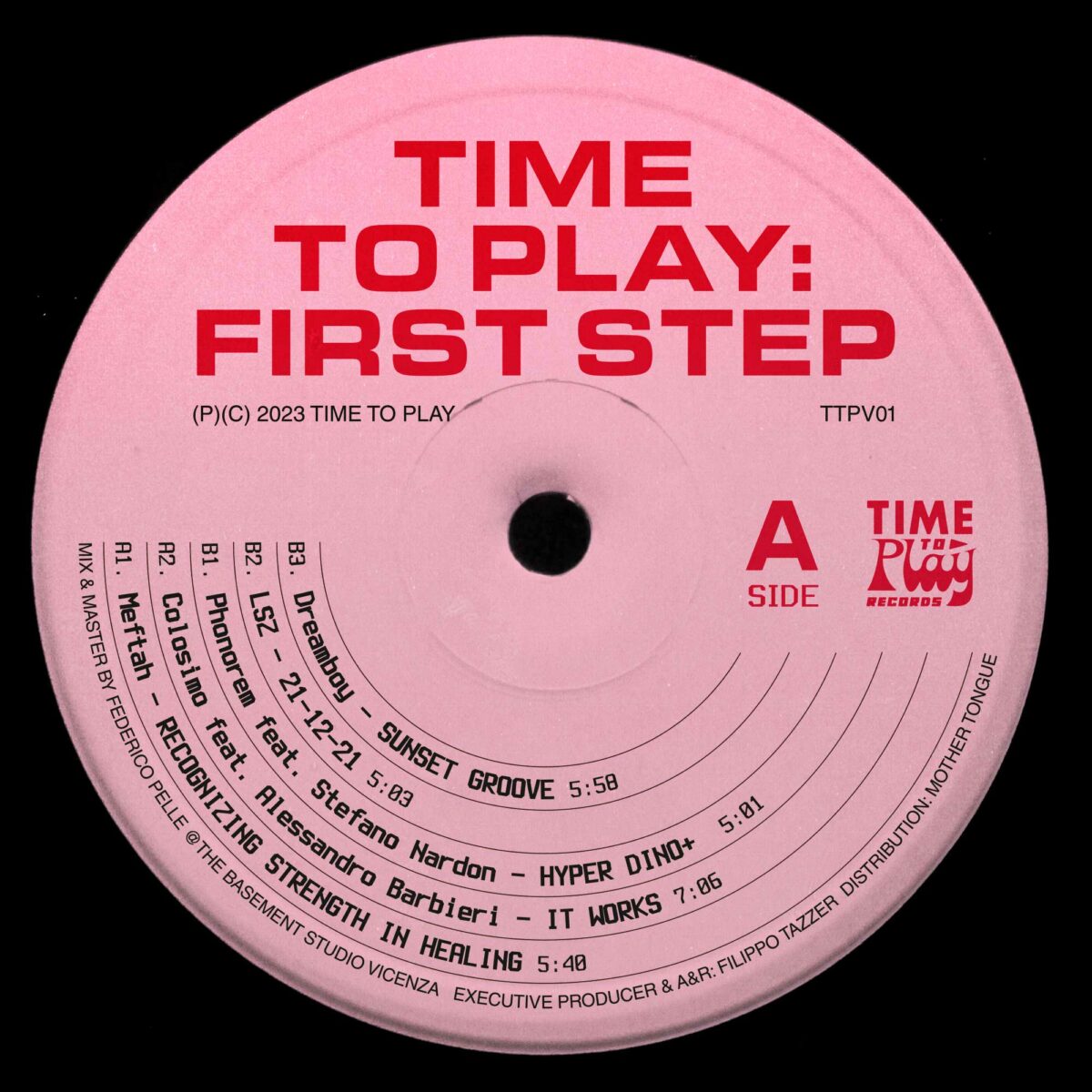 Recognizing Strength In Healing
Meftah
▸
It Works
Colosimo feat. Alessandro Barbieri
▸
Hyper Dino + -
Phonorem feat. Stefano Nardon
▸
Sunset Groove
Dreamboy
▸
Time To Play is happy to announce "First Step", a collection of five tracks from Various Artists showcasing the eclectic and forward-thinking nature of the label.
A1 is the jazzy house workout "Recognizing Strenght in Healing" by Meftah, an uprising talent from the Detroit scene who already had a few releases under his belt and was featured on the Theo Parrish Dj Kicks comp; A2 marks the return of label regular Colosimo with the acidic cut "It Works" featuring Alessandro Barbieri on percussions. On the flip side, B1 the trippy jam "Hyper Dino + -" by another label affiliate – Phonorem, featuring Stefano Nardon on Wurlitzer,  followed by LSZ's sunrise dancefloor burner called "21 – 12 – 21". The closing track is  Dj Dreamboy's "Sunset Groove", an old-school Chicago reminiscent track that keeps what is promised by the title.