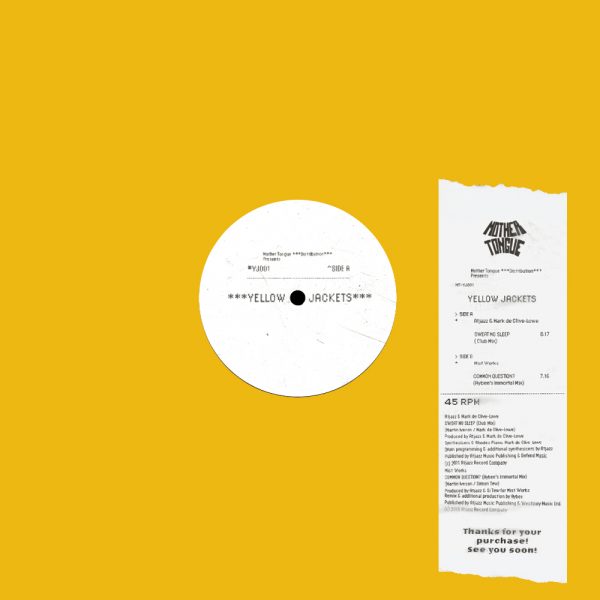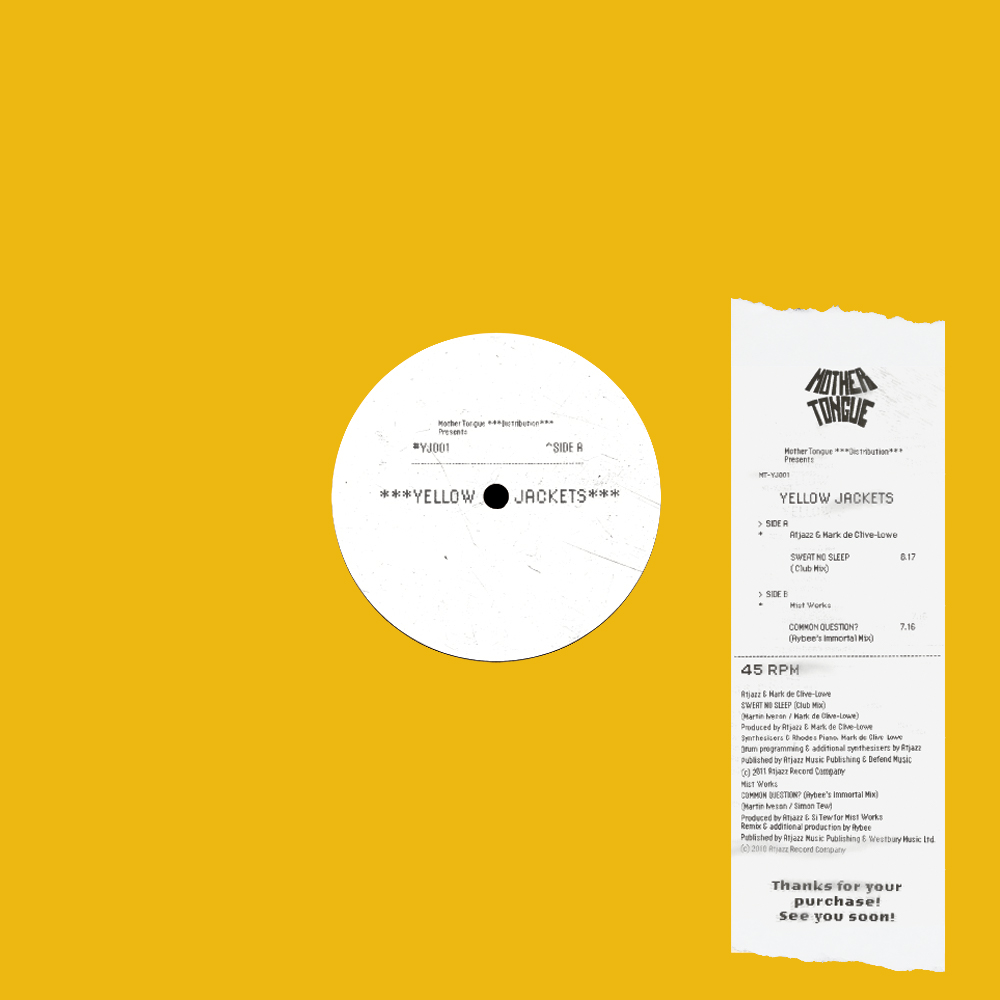 Atjazz & Mark de Clive-Lowe / Mist Works
Yellow Jackets Vol.1
Yellow Jackets
€13,00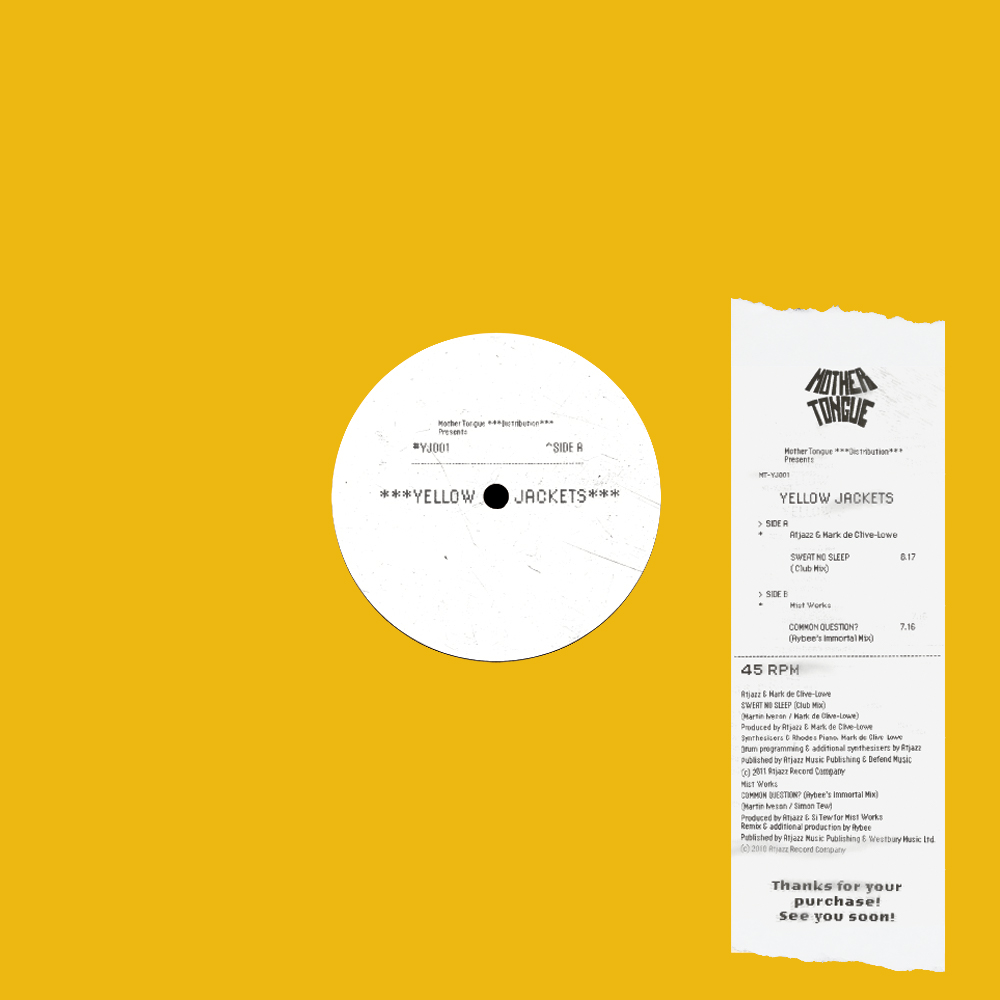 Sweat No Sleep (Club Mix)
Atjazz & Mark de Clive-Lowe
▸
Common Question? (Aybee's Immortal Mix)
Mist Works
▸
Yellow Jackets is the brand new Limited series of 12″ vinyl only releases curated by Mother Tongue to bring things back to basics.
Serving up a collection of tracks carefully selected to do damage on the dancefloor and beyond: all pressed on black vinyl, one song per side and with the aim of being unique, deep and phat!
The first chapter features Atjazz with two deep yet powerful joints: one side it's his epic and relentless jazz-tech collaboration with Mark De Clive-Lowe 'Sweat No Sleep' while on the flipside there's the hypnotic and tantalizing Aybee remix of 'Common Question' by Mist Works [one  of Martin Atjazz projects, this time with Simon Tew].
Expect Yelllow Jackets to cut all the fluffy stuff and go back to the raw! [like Kerri would say…]