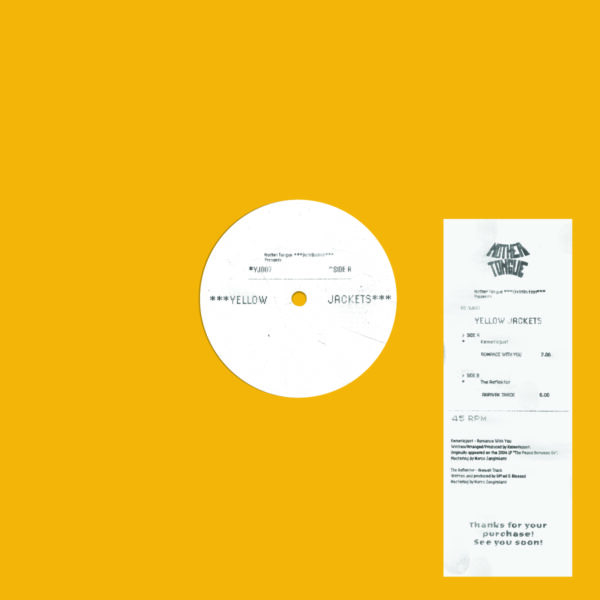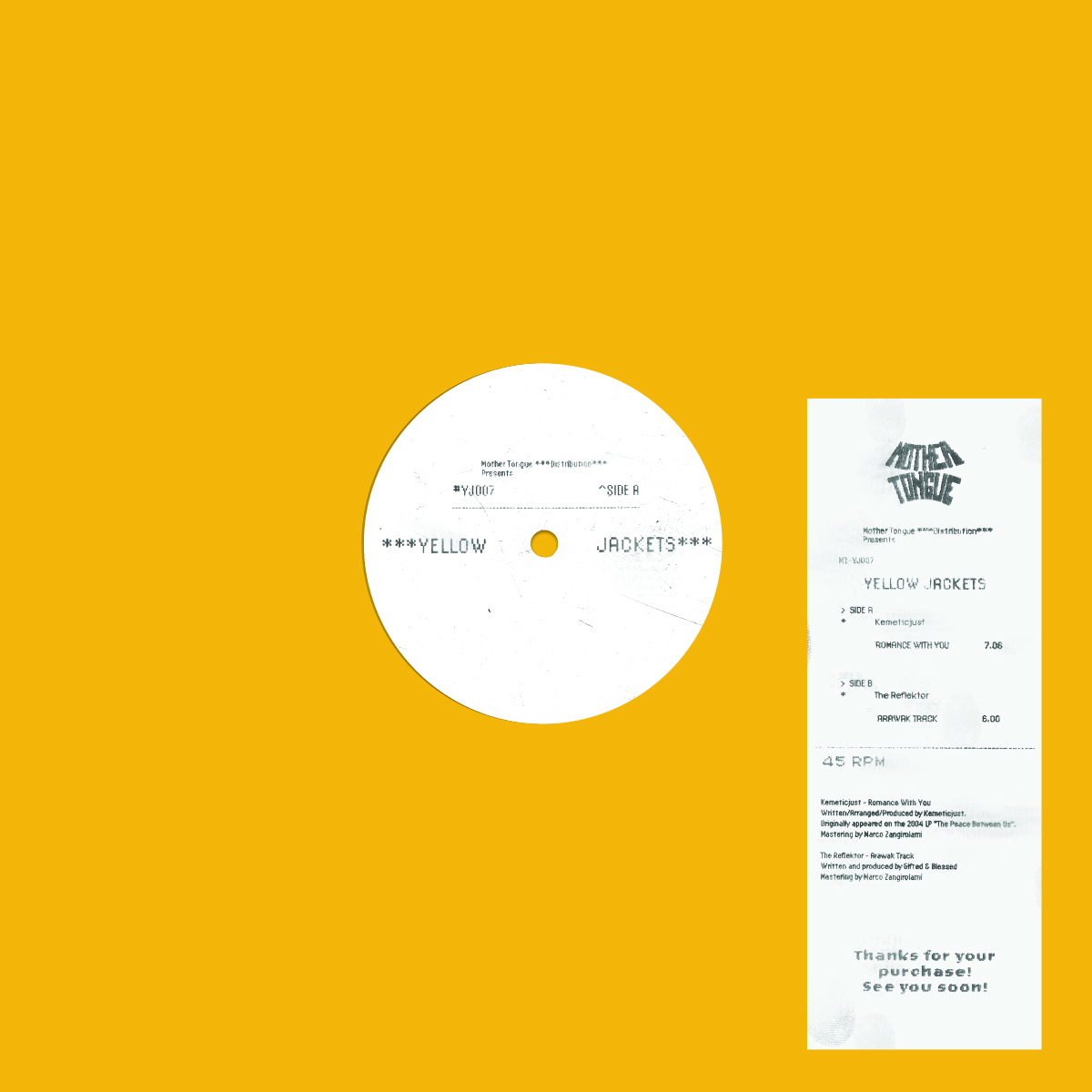 Kemetic Just / The Reflektor
Yellow Jackets Vol.7
Yellow Jackets
€13,00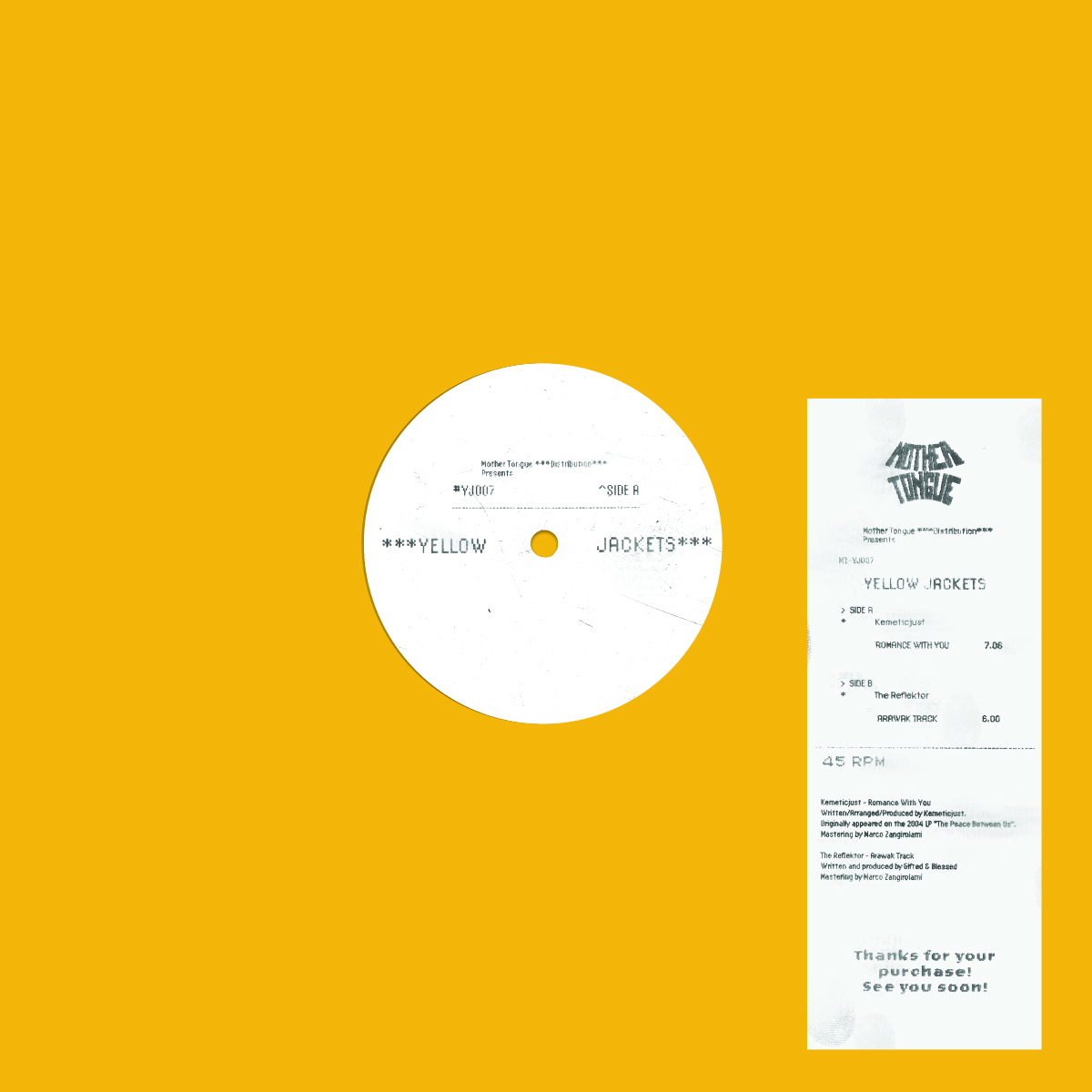 Romance With You
Kemetic Just
▸
Arawak
The Reflektor
▸
Yellow Jacket serving another double header for release number 7!
The lost Kemetic Just song 'Romance With You' has been remastered for maximum damage…raw, hipnotic and soulful to the bone!
On the flipside The Reflektor coming all [real] electro in a night drive thru La Cienaga  fashion with 'Arawak'!
As always one jam per side with focus on the Sound!