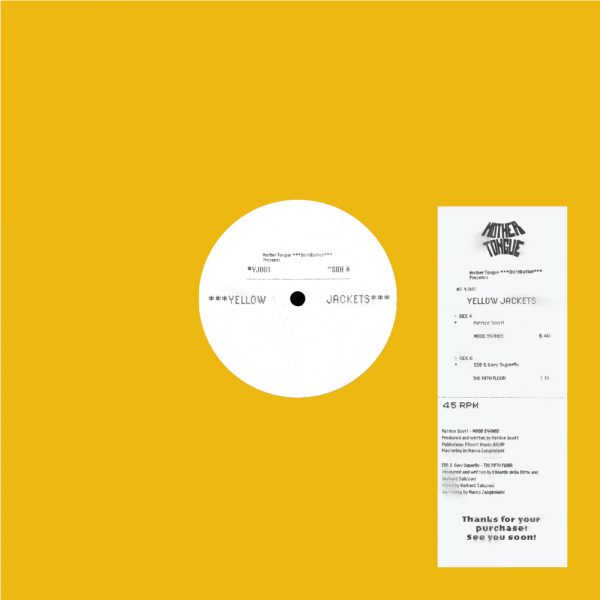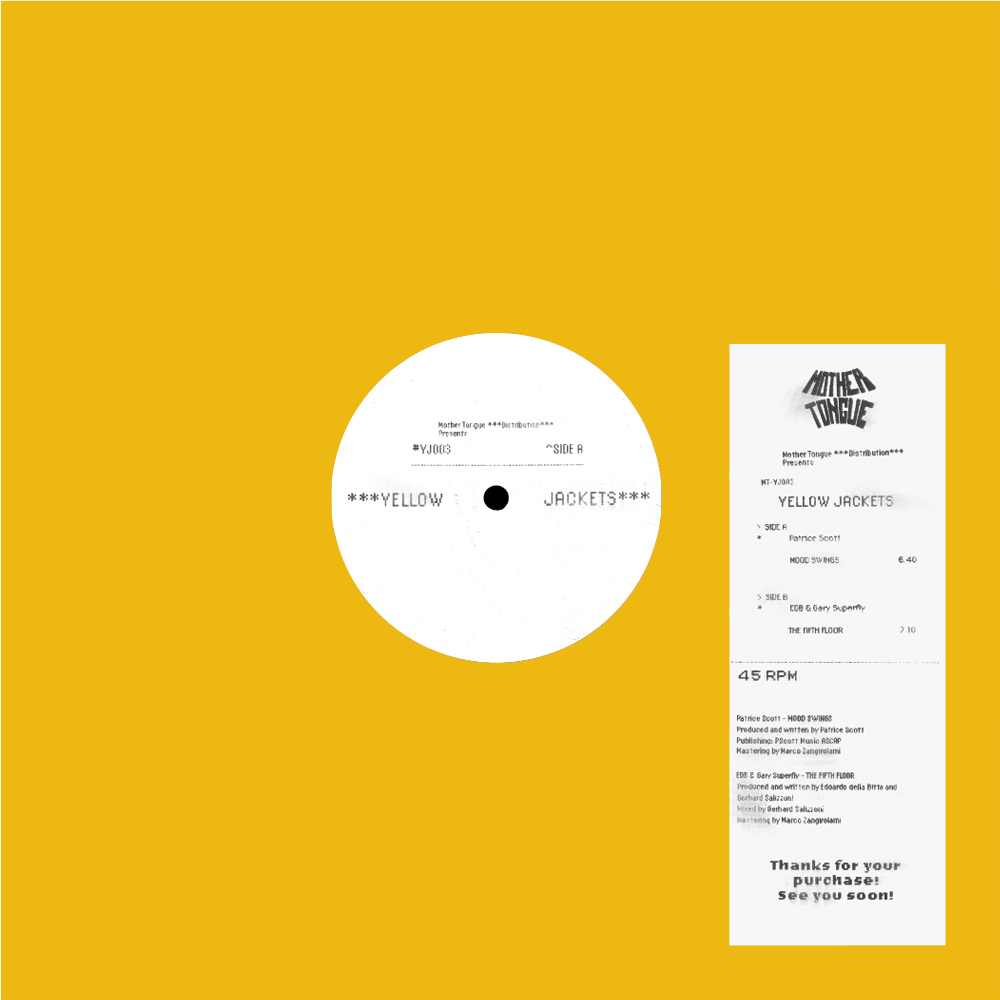 Patrice Scott / EDB & Gary Superfly
Yellow Jackets Vol.3
Yellow Jackets
€13,00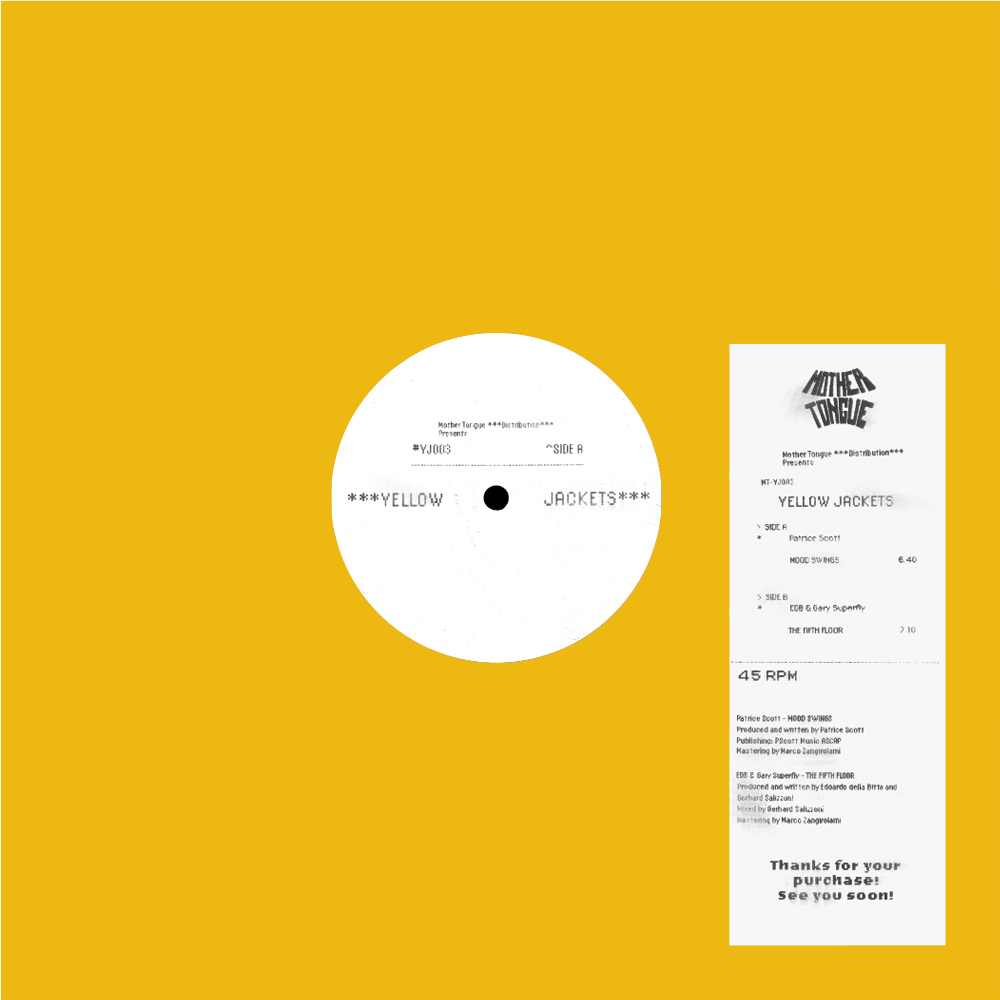 Mood Swings
Patrice Scott
▸
The Fifth Floor
EDB & Gary Superfly
▸
After the Ron Trent/Other Lands smashing combo, Yellow Jackets offers its third outing. This time contributions come from Detroit's own Patrice Scott and Mother Tongue's young members EDB & Gary Superfly.
Patrice Scott does what he's known for: emotional tech funk, rich in melodies and deep in textures! 'Mood Swing' does exactly what the title says, keeping you dancing while mind travelling….Butter!!!
On the flipside EDB & Gary Superfly, who recently broke some necks with their jam 'Pressure' from the Madre Lingua album, deliver straight from "The Fifth Floor" a twisted bubbly acid number with swing a plenty and melodic overtones…a match made in heaven!
Once again full impact loud pressing 12 inch as in Yellow Jackets tradition!